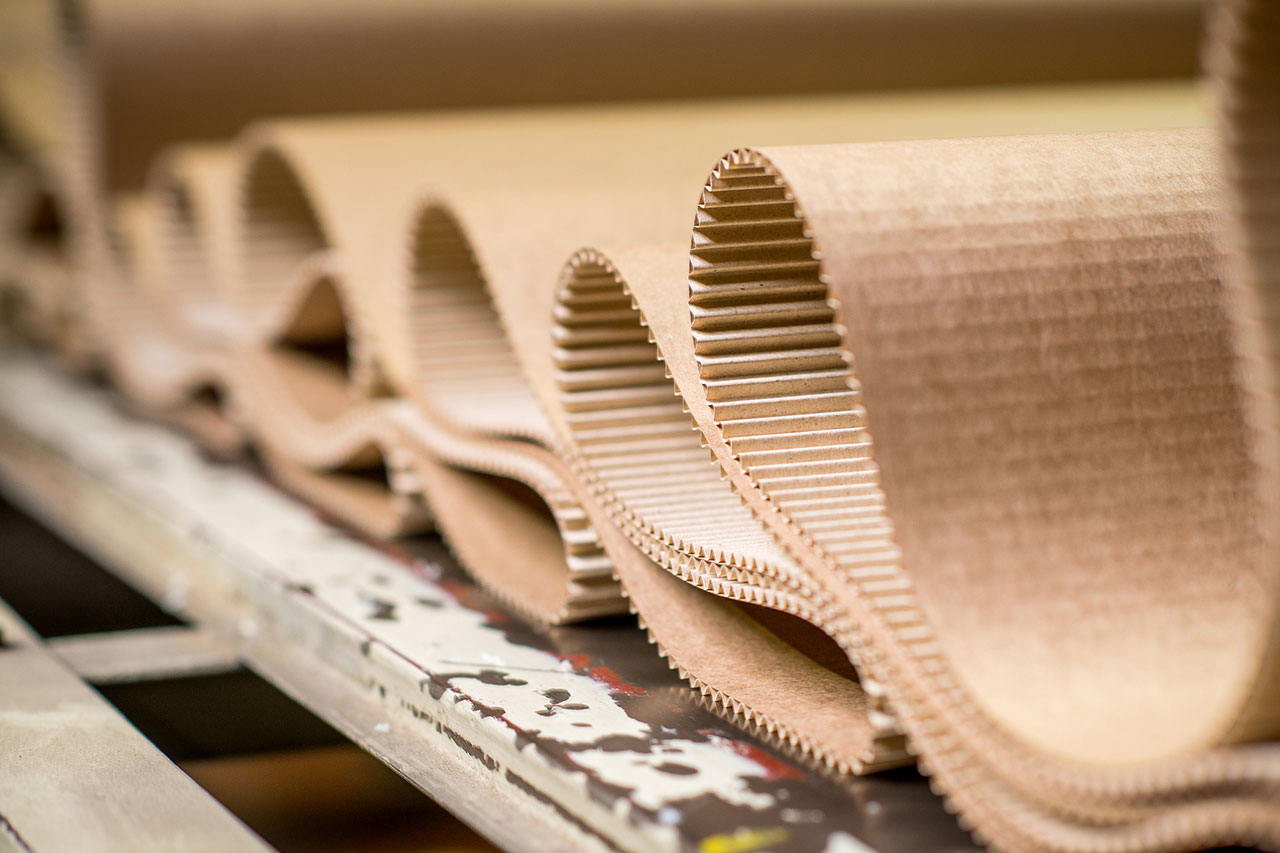 14 Sep

Why is Corrugated Cardboard Packaging Better Than Plastic?
4 Benefits of Corrugated Cardboard Packaging for Your Products
With more businesses looking to package their products sustainably, corrugated cardboard packaging has become a popular option over plastic. This is because plastic is made from polyethylene and requires crude oil or natural gas to heat, cool, and mold it into its final form.
As a business owner, partnering with the paper industry for your packaging is a wise choice to make. It's vital to always look for responsible corrugated cardboard packaging facilities that place emphasis on strict environmental and sustainability standards to ensure forests are protected. Partnering with packaging companies with a Forest Stewardship Council certification like Albert Paper Products lets the world know that you support the highest social and environmental standards.
If you're looking for the top advantages of corrugated cardboard packaging for your products, here are four factors to consider.
Durable
Corrugated cardboard is one of the most secure and sturdy packaging types on the market. Its structurally sound design with one layer of fluting between two layers of cardboard provides the best cushioning for any product. The material is also thick, has tear-resistant qualities, and protects products from being exposed to moisture.
Recyclable
Did you know corrugated cardboard packaging is made from a high percentage of recyclable materials? Think newspapers, thick cartons, and paper that are free from bleaches and dyes.
Since corrugated cardboard packaging is made from recyclable material, it can be recycled again and turned into new paper boxes and materials. As a result, the packaging helps conserve energy and raw resources, while also reducing waste. Moreover, it helps save forests by reducing the number of trees cut down each year. It's estimated that each ton of recycled paper and cardboard can save 17 trees from being cut down.
Reusable
Next to it being recyclable, another primary benefit of corrugated cardboard packaging is that it's reusable. Since corrugated cardboard is known to be durable, sturdy, and easily collapsible, you're able to reuse the material repeatedly for a wide variety of products.
Renewable
The life journey of corrugated cardboard packaging begins in sustainably managed forests where certified foresters and loggers harvest only the trees needed to make the packaging materials. After each tree is harvested, new trees are planted in its place to ensure the forests continue to flourish.
Create Corrugated Cardboard Packaging with Albert Paper Products
Need eco-friendly corrugated cardboard packaging for your products?
At Albert Paper Products, we work closely with our customers to achieve the highest level of sustainability by ensuring our raw materials are purchased from certified sources and mills. We minimize waste to decrease our customers' costs and limit our marketplace footprint.
If your business requires innovative sustainable packaging from an FSC certified facility, contact us today!