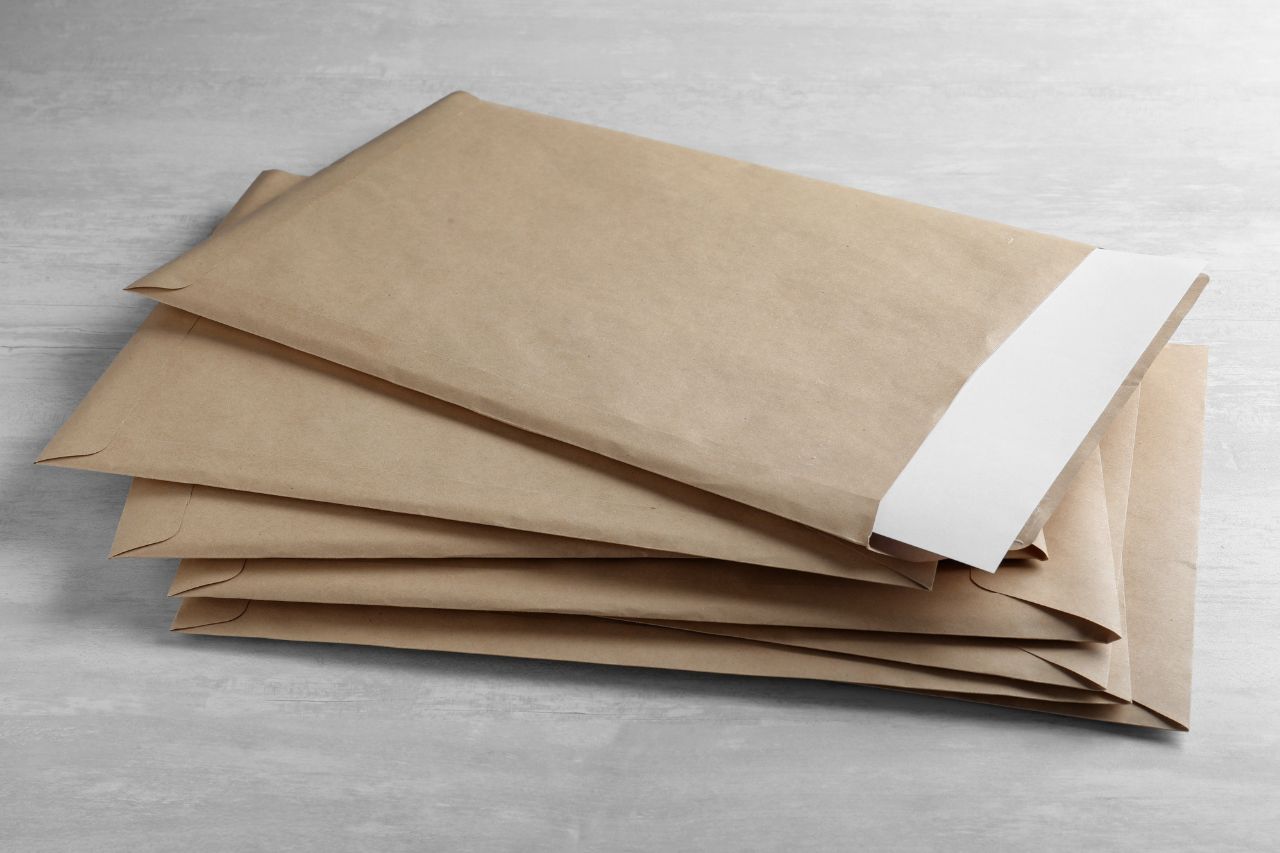 08 Aug

Kraft Mailers: What Are They Used For?
Why Kraft Mailers Are the Total Package
Kraft mailers are an eco-friendly, cost-effective packaging solution that helps businesses stay sustainable while keeping their packages safe from external damage during transit. Made of FSC-certified kraft paper, the outer layer is designed to withstand any bumps or scrapes that may occur along its journey. This makes them an excellent choice for businesses looking to package their products with an environmentally responsible touch. Let's look at five reasons why kraft mailers are the total package.
1. Durability
Kraft mailers are meticulously crafted to safeguard your product against potential harm during transit, ensuring its safe and intact arrival at the intended destination. These mailers are constructed from FSC-certified kraft paper and offer exceptional defense against punctures and tears. Additionally, their robust adhesive flap closure guarantees enhanced packaging security.
2. Cost Effective
One of the main benefits of kraft mailers is that they are a cost-effective packaging solution for businesses. They are made with minimal material, which helps keep costs down while providing superior protection for your product. Plus, they can be easily reused or recycled, making them an even more attractive option for businesses looking to save on packaging costs.
3. Sustainable
For businesses seeking to minimize their ecological footprint, kraft mailers are the ideal environmentally conscious option. These mailers are crafted using exclusively FSC-certified materials sourced from responsibly managed forests that adhere to rigorous sustainability criteria. Moreover, they offer the additional benefits of reusability and recyclability, expanding the range of sustainable alternatives available.
4. Versatile
Kraft mailers come in various sizes, making them a great choice for businesses that package products of different sizes and shapes. They can also be customized with branding or logos, adding an extra layer of personalization to your product packaging.
5. Secure
Lastly, kraft mailers come with a strong adhesive flap closure which helps keep the packages secure during transit. This ensures that your product will stay intact and undamaged along its shipping journey.
Start Packaging Today
Need kraft mailers for your business? Contact Albert Paper Products today! We're here to help you determine your business's optimal kraft mailer solution.