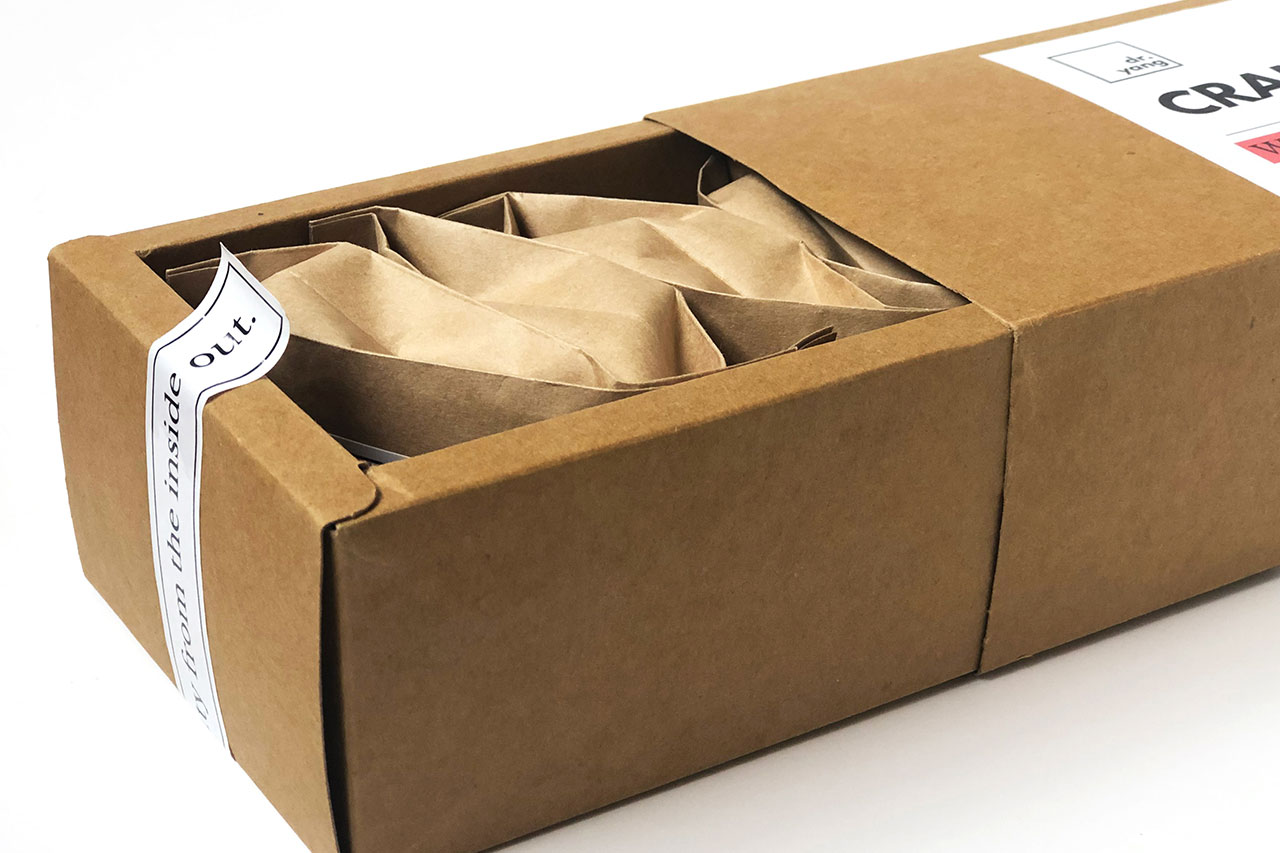 06 Aug

A Sustainable Package Design
A Sustainable Package Design and the Consumption Experience
It was not long ago when business owners and managers did not pay much attention to packaging – my, how the times have changed. Packaging has quickly become a point of focus as it has the potential to reduce costs and preserve our fragile planet for future generations.
Packaging now entails much more than safely transporting a product from point A to point B. When done right, green packaging design serves a utilitarian purpose, meaning it provides a function that enhances the greater good of society and business' bottom line.
The Role of Sustainable Package Design in 2020 and Beyond
Packaging now serves multiple purposes. Choose the right packaging for your product, and it will bolster its shelf life, proving durable to the point that it can withstand rough transport. Packaging also has the potential to improve the customer's experience and the environment. It is no secret that a growing number of people favor businesses with green practices with the overarching goal of maintaining a sustainable planet.
According to Nielsen, a respected market research business, two-thirds of consumers are willing to pay more for products and packaging that are sustainably sourced. In particular, the much-desired millennial age cohort is particularly partial to a sustainable package design. Millennials are the largest age cohort in the United States, so businesses are wise to cater to these youngsters' preference for eco-packaging design.
Sustainable Package Design is the way of the Future
Sustainability and selflessness are quickly becoming the norm as society pivots toward a more compassionate form of capitalism that functions with posterity in mind. More and more businesses are turning toward sustainable package design, including chipboard packers. This variety of packaging is stocked with ease. Furthermore, chipboard packers are particularly light so they can be transported cheaper and faster than regular corrugated containers. As a result, this type of packaging has a comparably diminutive carbon footprint.
Businesses are also moving toward blister packs, commonly used with environmentally-friendly cardboard. Some businesses are even implementing ink made with soy as opposed to petroleum. Additional examples of sustainable package design include containers comprised of hay and film created with eggshells.
Choose the Environmentally Sustainable Packaging Format That is Best for Your Business
No single packaging format is optimal for every single business. Longevity, design, cost, and other factors all play a role in determining which packaging is optimal for your unique business. Be sure to keep your customer preferences in mind when selecting new packaging. Some consumers favor resealable packaging to minimize waste, while others prefer compostable containers to get the absolute most out of the material used for packaging. Select packaging that suits your distinct customer base and your company's needs, and you will rest easy knowing you have done your part to package your value offering in a truly sustainable manner.
Contact Albert Paper Today
Albert Paper has your packaging needs covered. Our packaging experts provide packaging solutions ranging from folding cartons to chipboard packers, sleeves, and beyond. All of our clients are provided with fully customized packaging that suits their unique needs. Albert Paper also provides folding, die-cutting, and printing services.
Contact us today by dialing 973-373-0330 to find out more about how we can help your business. If you prefer to reach us online, fill out our online contact form, and we will be in touch.