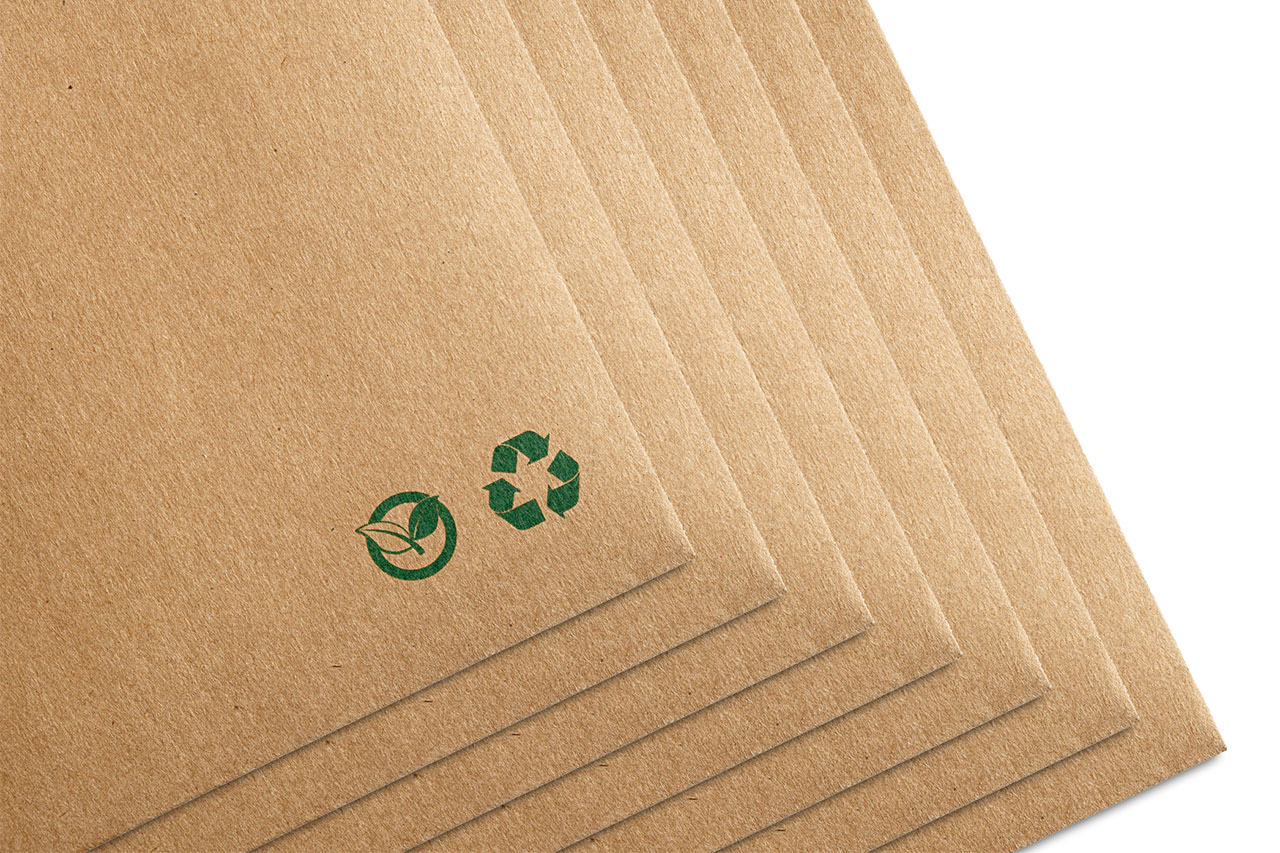 07 Dec

Why is Eco-Friendly Product Packaging Important?
5 Advantages of Eco-Friendly Product Packaging
As we look towards 2022, it's time your company begins to re-evaluate its product packaging design. Consumers continue to place pressure on brands to adopt sustainable solutions throughout their packaging supply chain and want to know where their packaging materials are sourced and how they're manufactured.
At Albert Paper Products, we believe sustainability is the future and should be incorporated throughout each stage of the manufacturing process. By rethinking your product packaging designs to be eco-friendly, you will establish yourself as a sustainable brand that embraces high social and environmental standards.
Let's look at five advantages of eco-friendly product packaging for your company.
1. Reduces Carbon Footprint
Eco-friendly product packaging plays a significant role in reducing the production of CO2 emissions. This is because green packaging cuts back on packaging waste and reuses materials more than once. It's also recyclable, which reduces the amount of energy needed to make new materials from scratch.
2. Shows Brand Commitment
As a business, it's imperative to utilize sustainable packaging materials for your products. By committing to being an eco-conscious brand, you'll show your dedication to conserving the natural environment and following sustainable business practices. As a result, you'll be more efficient and innovation-driven.
3. Free of Harsh Toxins
One of the main benefits of eco-friendly product packaging is the elimination of harsh toxins and chemicals. Sustainable raw packaging materials that won't leach toxins into your products include ethically sourced paperboard and corrugated cardboard from certified mills.
4. Better for the Planet
The most evident advantage of eco-friendly product packaging is that it's better for the planet. Sustainable materials are made from ethically sourced mills and can be recyclable, biodegradable, or compostable. This helps reduce packaging waste and minimizes negative impacts on the environment.
5. Versatile for Any Product
Eco-friendly product packaging is versatile for any product, including food, baked goods, cosmetics, haircare, skincare, and clothing. Brands can create various types of sustainable packaging materials, including molded pulp forms, cardboard boxes, and paper-based void fill.
Create Eco-Friendly Product Packaging at Albert Paper Products
Albert Paper Products works closely with clients to achieve the highest sustainability level by purchasing raw materials from certified sources and mills. We minimize waste to decrease our customers' costs and limit our marketplace footprint. If your business requires eco-friendly product packaging from an FSC-certified facility, contact us today!