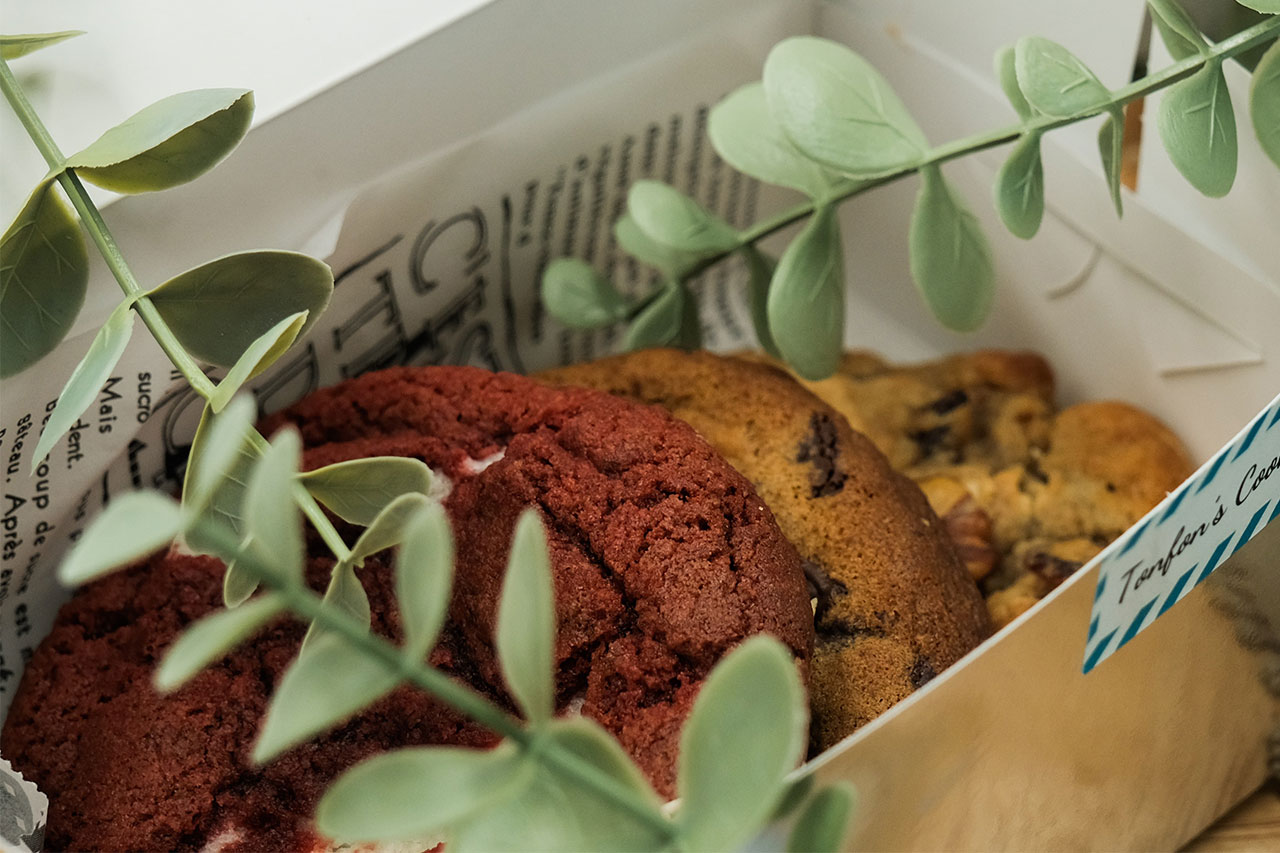 15 Feb

Where to Buy Custom Bakery Packaging in NJ
Create Custom Bakery Packaging with Albert Paper Products
Owning a bake shop allows you to be creative and come up with delicious recipes and, more importantly, custom bakery packaging. When you require a bakery packaging supplier in New Jersey, look no further than Albert Paper Products. We'll package your bite-sized treats, cookies, cakes, and pastries in the best sustainable paperboard packaging on the market.
Let's look at the common types of bakery packaging materials that Albert Paper Products manufactures in our food-safe and FSC-certified facility.
Types of Bakery Packaging Materials We Make
Base cards
Die-cut circles
Die-cut layer boards
Folding cartons
Inserts
Narrow slit rolls (printed or plain)
Pads
Slip sheets
Sleeves
U-boards
How to 'Wow' Customers with Custom Bakery Packaging
Once you've selected the right bakery packaging materials, it's time to create the complete package. Here are three tips to ensure your bake shop's packaging captivates customers and boosts sales.
Display Branding Elements
Your business's branding colors, typography, and logo design are one of the most important attributes your custom bakery packaging must include. This makes it easy for customers to identify and remember the packaging when displayed in stores.
Create a Story
Incorporating creative elements like artwork on custom bakery packaging helps create a story and entice customers to purchase your baked goods. Each season, you can create different themes on bakery boxes that support your brand's mission and celebrate the holidays.
Use High-Quality Materials
When customers look at your bakery's packaging, they should be instantly drawn to it. Selecting high-quality materials and finishing will ensure your baked good's product package stands out and leaves a positive first impression.
Custom Bakery Packaging Supplier in NJ
Albert Paper Products helps New Jersey bakeries and patisseries manufacture and design food-safe bakery boxes and materials that preserve freshness. Contact us today at 973-373-0330 to get started packaging!