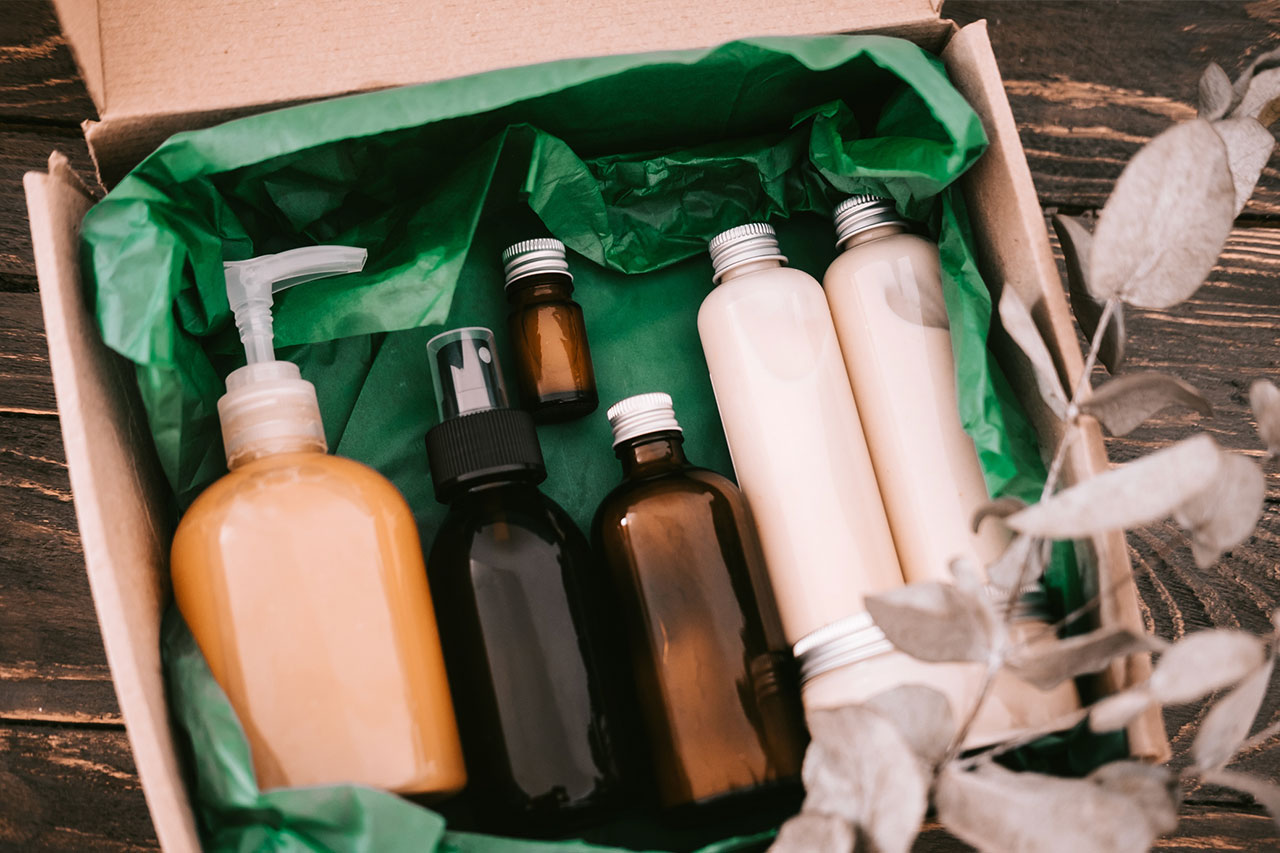 14 Dec

What's Happening in Hair Product Packaging?
'Wow' Your Customers with Custom Hair Product Packaging
In a highly competitive industry, hair care products are driven by aesthetics and appearance. For hair care brands looking to ensure their hair product packaging pops on the shelves of retail stores and e-commerce shops, it's vital to wow your consumers with an innovative design. Here are four essential ways to elevate your shampoo, conditioner, and other hair product packaging to be stylish and eye-catching.
Eco-Friendly Materials
Creating primary, secondary, and tertiary hair product packaging from sustainable materials is crucial to help the environment. One way to be environmentally sustainable is by using recycled materials such as paper, wood, and cardboard in your packaging. Also, it's key to look towards packaging suppliers like Albert Papers Products who are FSC-certified facility like to manufacture your packaging. This is because they place a high emphasis on protecting valuable forests from deforestation and eliminating packaging waste. An additional benefit to sustainable packaging is that they're free from harmful chemicals so you won't have to worry about unwanted toxins leaching into your shampoos, conditioners, and gels.
Modern Twist
Adding a simplistic modern edge to your hair product packaging helps elevate it against the competition. You can play with unique package shapes that give off a sleek and elegant vibe and use clean-looking color palettes for a youthful and inviting feel.
Creativity
Hair product packaging is meant to attract the attention of loyal and prospective consumers. One of the best ways to do so is to be creative and innovative with design elements that pop. You can play with color, typography, textures, and materials to draw consumers in and make them want to buy.
Brand Recognition
Nothing is more vital than ensuring consumers recognize your hair product packaging upon first glance. When creating your hair product packaging, it's essential to follow your brand guidelines from logo design and color palettes to typography. This allows your packaging to clearly communicate product benefits and key facts to the consumer.
Package Your Hair Products at Albert Paper Products
Albert Paper Products is a leading supplier for hair care industry. Let us be your one-stop-shop for all your shampoos, conditioners, serums, creams, and gels. Give us a call at 973-373-0330 or fill out an online contact form to get started.