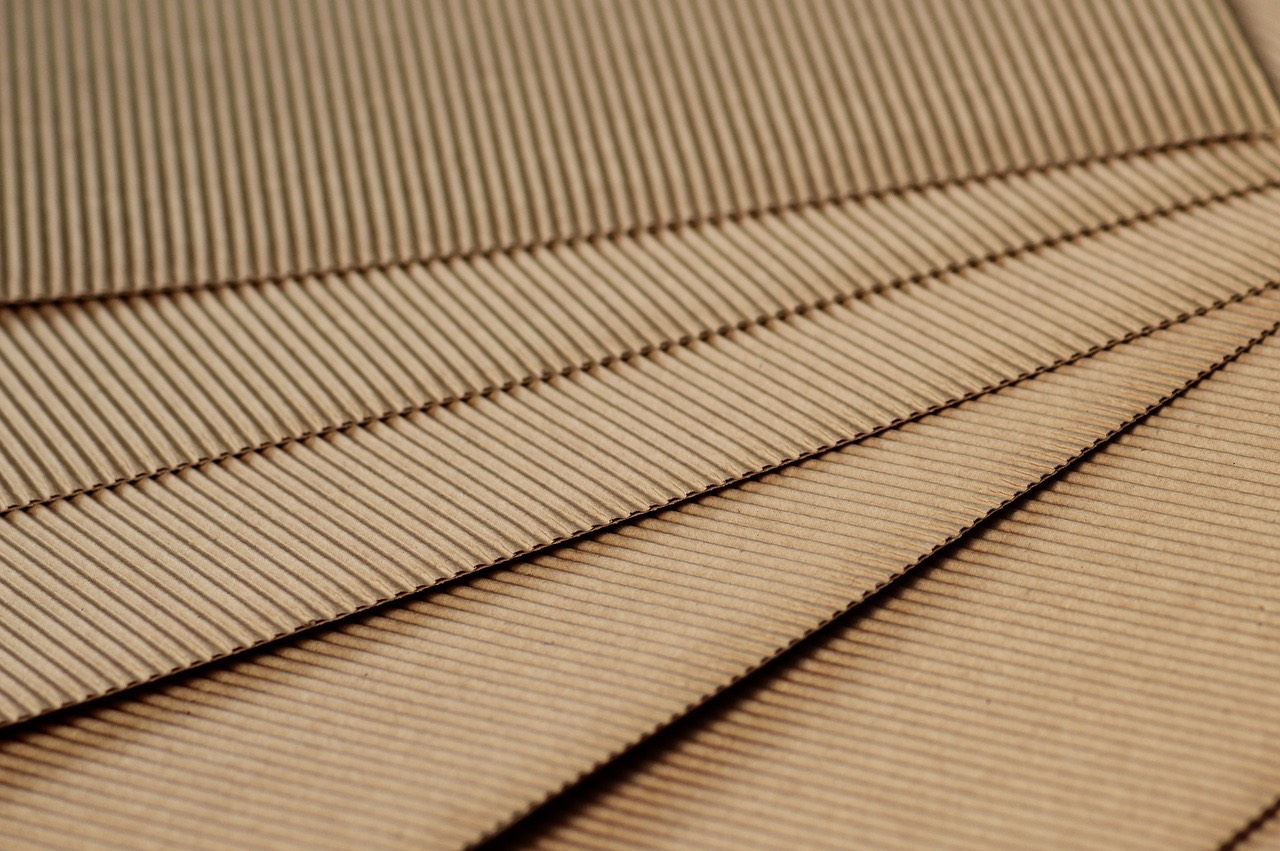 16 Dec

What Are Micro Flute Liners?
A Little Feature With A Big Impact: Micro Flute Liners: B, C, E, & F
To the average individual, cardboard is cardboard. However, those that rely on shipping or packaging to maintain their products' integrity know there is more to it. Various types of cardboard can be defined by their flute and type of liner. There are a variety of flute types companies can choose from for their packaging needs.
Determining which flute liner is best depends on the type of product being housed or transported. B flutes are great for protecting items and stacking boxes, where C flutes are better options to prevent crushing. In recent years, micro flute liners have gained traction in the packaging industry.
What are Micro Flute Liners?
Micro flute liners are thin pieces of corrugated cardboard comprised of the flute or wavy section and two thin outer layers. They are increasing in popularity for primary packaging on products because they are lightweight. The smaller the wavy flute is, the lighter in weight they are, which saves companies money on shipping. Thicker flutes offer more protection and should be considered for fragile items.
Types of Micro Flute Liners
There are a few types of micro flute liners to choose from and are defined by the number of flutes per linear foot and are named after a letter.
B-Flute
The B-flute has 47 flutes per linear foot and is .125 inches high. With a lower height than the original A-flute, these flutes are widely used for printing and die-cutting. They also take up less space in company warehouses, offer superior crush resistance, and are durable enough for stacking purposes. B-flutes are commonly used to transport beverages, cans, as well as dividers and partitions inside of boxes.
C-Flute
The C-flute is the most popular flute size, with 39 flutes per foot and .1875 inches in height. Companies rely on it to ship and transport cases that include glass, some food products, and furniture. It offers more cushion against crushing than other flutes. It is also a great option for stacking, and businesses can brand their packaging through easier printing.
E-Flute
The E-flute has the fewest number of flutes per foot at 90, and is approximately .047 inches in height. E-flutes are an excellent option for brands that need to reduce the amount of space a box consumes while providing great cushioning for products. The disadvantage to this size micro fluter liner is the difficulty printing on it from offset presses.
F-Flute
The F-flute is half the size of the E-flute, with 128 flutes per foot. At .03 inches high, it is a favorite packaging choice. Choosing the F-flute over the E-flute reduces the amount of fiber in shipments. It is also a better option for certain types of printing because it is thinner and moves more easily through the presses.
F-flutes are becoming more popular with companies looking to reduce packaging waste to embrace more eco-friendly options. They are great options for food and cosmetic packaging, which typically require design and lightweight boxes.
Albert Paper Products offers a variety of paper product options, including micro flute liners. To learn more, contact our office today!