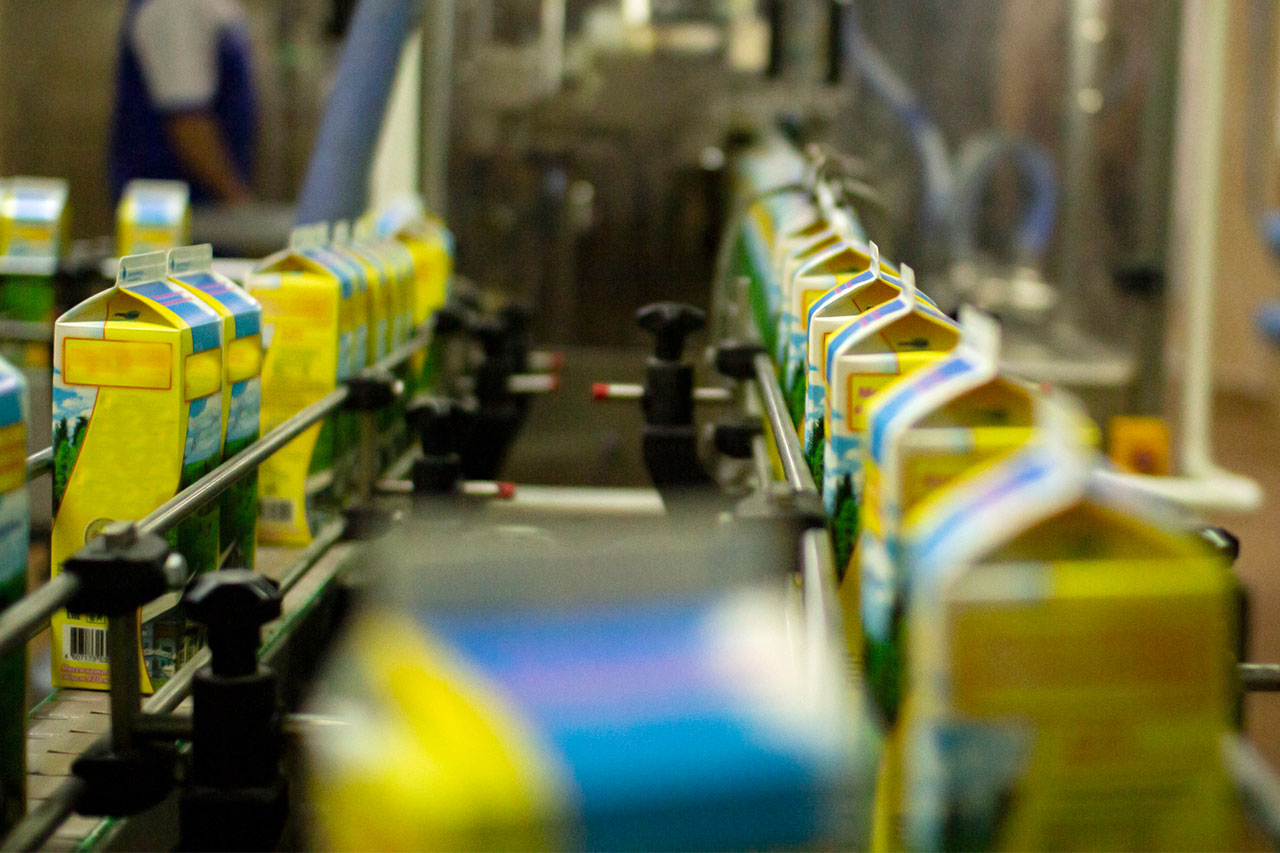 15 Jun

Sustainable Food Packaging in 2021
Key Improvements in Sustainable Food Packaging Designs
Properly packaging food products to be placed on shelves or sent out for direct delivery is a crucial step food businesses should never overlook. It's vital to package food products in the correct containers to prevent harmful elements from contaminating and damaging its quality.
As the food industry is ever growing, we must begin to look towards sustainable food packaging designs that are beneficial for our planet. In this article, we'll examine three key improvements the packaging industry is making to create sustainable food packaging options.
Incorporate Smart Packaging Solutions
An increasingly popular sustainable design within the food and beverage industry is smart packaging. This design solution is categorized by active packaging and intelligent packaging.
Active packaging is placed on the interior of the package and interacts with its contents to sustain the quality of the product and ensure its integrity and safety. Types of active packaging can include oxygen scavengers, moisture scavengers, protective films, and emitters.
Intelligent packaging acts as a communication form with the user by alerting them to the package's freshness, shelf life, supply chain, and more. Essentially, you can imagine intelligent packaging as an on/off switch placed on the package that reacts and notifies the user to any changes in its external and internal stimuli. These can include printed labels, data-embedded barcodes, and smart labels.
Keep it Simple & Use Less Plastic
Food packaging waste is a serious environmental threat to oceans, waterways, forests, animals, and humans. Reducing the usage of single-use plastics in food packaging designs is a pivotal move manufacturers must consider making to ensure unnecessary waste is lessened.
Manufacturers are meeting these demands through innovate ways, such as using paper and cardboard packaging that isn't coated and incorporating compostable plastic elements made from natural substances like cornstarch, mushrooms, and sugar into sustainable food packaging designs.
Paper Packaging
Paper based packaging solutions are rising in popularity amongst sustainable brands and the consumers desire to live an eco-friendly lifestyle. According to a 2020 European preference survey commissioned by Two Sides, 62% of consumers believe paper and cardboard packaging is the best sustainable option due to its recyclability, low cost, practicality, and lighter weight.
Food-based businesses looking to incorporate eco-friendly elements in their overall package design should consider FSC certified paper and cardboard packaging solutions as a viable solution.
Sustainable and Eco-Friendly Packaging Options for Your Food Products
Package your bite sized treats, baked goods, specialty food items, and snacks with Albert Paper Products. We're a food-safe certified manufacturing facility by FSC (Forest Stewardship Council) and SQF (Safe Quality Food Institute). Contact us today!