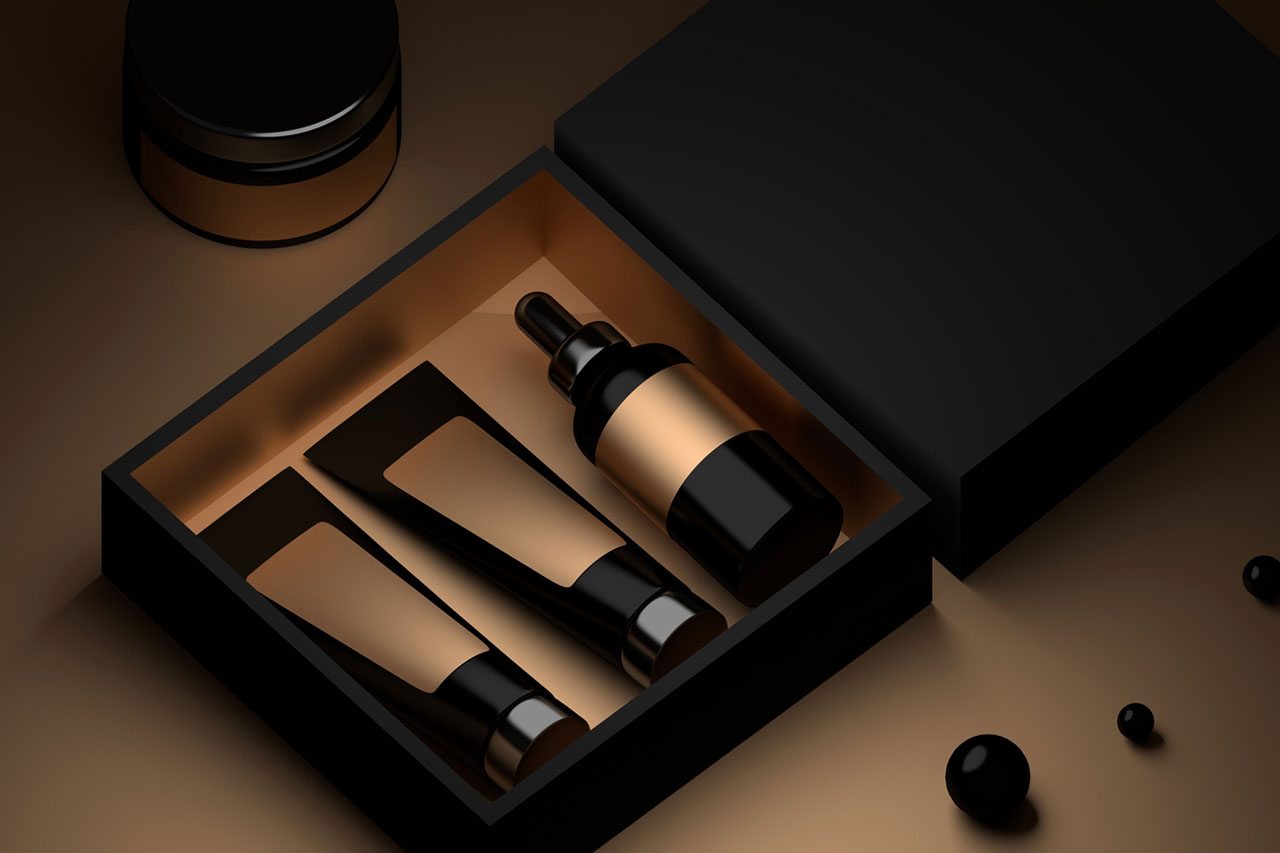 23 Mar

Sample Box Styles for the Cosmetic Industry
Beneficial Qualities of Sample Box Styles for Cosmetics
Everybody loves to try cosmetic samples, but are they beneficial for companies to give out? Samples began as a way for companies to attract consumers to test out their new-on-the-market cosmetic products. However, samples have vastly grown into a product of their own through innovation, consumers' willingness to try new cosmetics, and travel product size restrictions.
With the new market for cosmetic samples rising, companies have jumped on board with creative ways to provide potential consumers their cosmetic products. One way is to give out "freebie" cosmetic samples in packettes, sachets, and vials to customers that make big purchases or at a special event, tradeshow, or pop-up location. Although these are great tactics to reach consumers, companies are seeing that they can grab their potential audience through an even better way – sample boxes.
Samples Boxes as an Essential Marketing
Sample boxes are an easy marketing tool for companies to implement that require minimal risk. When compared to traditional marketing of a cosmetic product, companies would need consumers to spend more money on a single product that they may end up disliking. As a result, companies would lose money on their large inventory of cosmetic products that weren't a smashing hit with consumers.
When companies implement sample boxes, consumers are able to try new cosmetic products risk-free and can decide which powder, cream, or fragrances they enjoy. These boxes will entice buyers to make a larger purchase and can help companies determine which products to keep and those to scratch.
Different Types of Cosmetic Sample Boxes
Cosmetic sample boxes are offered in many different forms. These include:
One-piece folder box is ideal for flat product samples with shallow depth
Tuck-top mailer box is strong, lightweight, and provides extra protection for fragile samples
Tab-locking mailers offer maximum protection for sample products with inside flaps and outside tuck closer
Outside tuck mailers are the right choice if the packaging can't interfere with the sample products
Choose Your Sample Box Styles with Albert Paper Products
Are you looking to implement sample boxes for your cosmetic products? Albert Paper Products with box your samples to perfection. We offer a wide range of sample box styles for cosmetics as well as different sample containers for your creams, fragrances, liquids, and more. Get started boxing up your samples with us today!