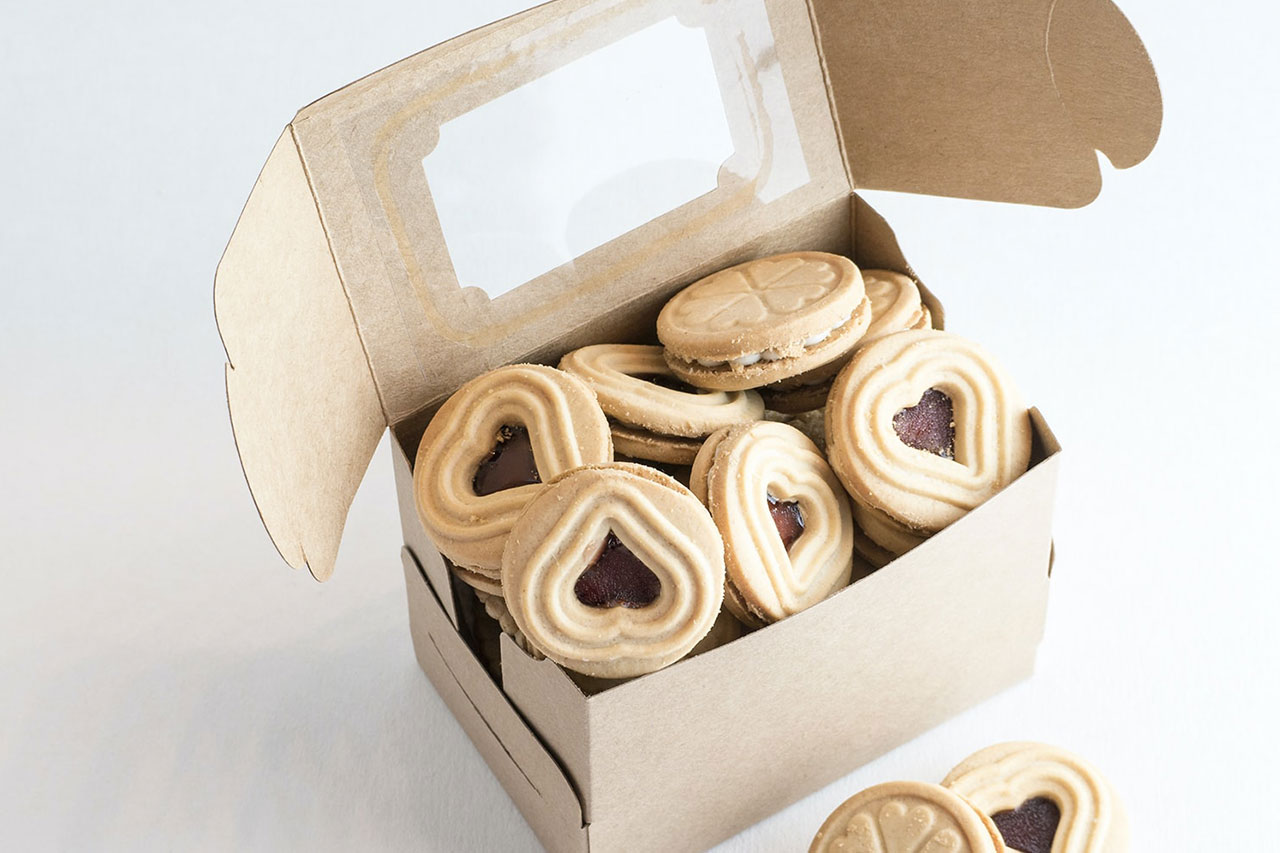 08 Nov

Need Kraft Packaging for Cookies?
Create Kraft Packaging for Cookies at Albert Paper Products
Do you own a cookie company? If so, you know how important it is to make your sweet creations, from chewy chocolate chip to sugary decadence, look and taste irresistible. But how can you ensure they stay fresh and secure when delivered to your customers? With kraft packaging, of course!
Kraft packaging is one of the best types of packaging for cookies. It's a strong paperboard material that's made from the kraft process, which involves converting wood into wood pulp. This type of packaging offers many benefits, including:
Durability: Kraft paper is a thick, sturdy material that can withstand the rigors of shipping and handling without crumpling or tearing. This ensures your cookies arrive at their destination safely and in great condition.
Convenience: With kraft packaging, you can easily package a large quantity of cookies in one go. This makes it easy to quickly get your cookies out to customers without having to wrap each one individually.
Cost-Effectiveness: Because kraft packaging is so durable and can be reused over and over, it's an economical choice for your business. Plus, since it's easy to purchase in bulk, you can get a large quantity at an affordable price.
Food-Safety: Another key benefit of kraft packaging is that it's food safe. This means you don't have to worry about harmful elements leaching into your cookies when they're packaged in a kraft bakery box.
How Albert Paper Products Can Help You
Now that you know what kraft packaging is, where is the best place to create yours? At Albert Paper Products in Livingston, NJ!
We are an SQF and FSC-certified paperboard and corrugated packaging manufacturer that can help you design kraft packaging for your cookies. Our packaging experts will work side-by-side with you to develop a solution perfect for your cookie brand, ensuring your cookie's kraft packaging stands out from the competition and looks its best. Contact us at 973-373-0330 to get started packaging!