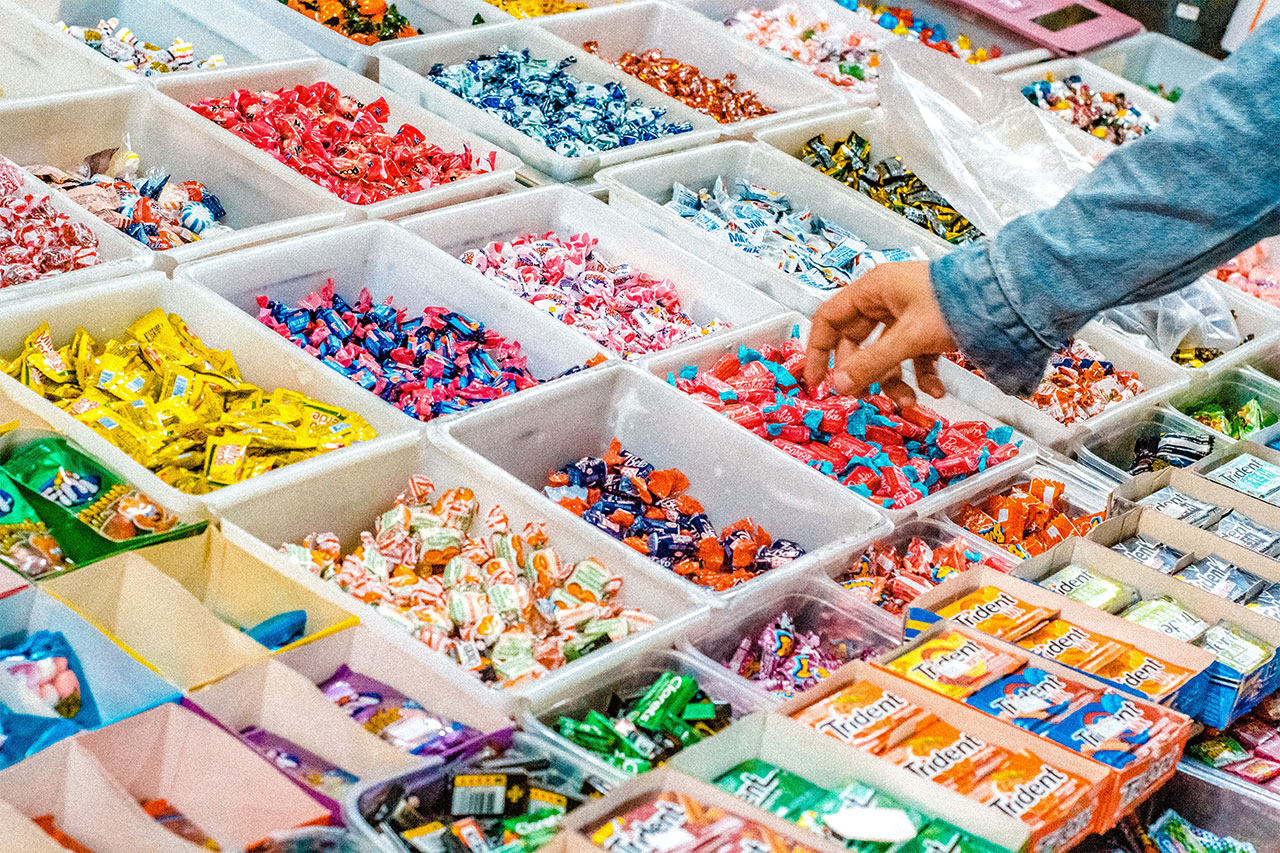 06 Jul

How to Design Candy Packaging to Stand Out
Industry Tips on How to Design Candy Packaging
People are drawn to candy packaging for many reasons. Whether it's the bright-colored box, the outgoing logo design, or the enticing rattle of sugar-coated treats hidden inside, consumers love candy packaging that is unique, appealing, and attractive.
Candy brands should not only focus on creating an eye-catching package design but also on building a durable and safe package. If your candy brand is looking for essential industry tips on how to design candy packaging, you've come to the right place. Here are three tips to ensure your treats stand out and deliver tasty results.
Thoughtful Design
When designing a candy package, it's vital never to rush the process. As eager as you may be to launch your product and send it to market, taking your time to design a thoughtful and well-planned candy package is key to your success. You must look at everything from the materials used to the package's colors and accessibility to open.
Protective Elements
Consumers are commonly disappointed when their favorite box of sweets, chocolates, and sugar-coated treats are damaged during transport. To ensure candy is safely protected from breaking, it's essential to include the following types of protective materials:
Base cards
Die-cut circles
Die-cut layer boards
Folding cartons
Inserts
Narrow slit rolls – printed or plain
Pads
Slip Sheets
Sleeves
U-boards
Eco-Friendly Materials
Sustainability in package design is important to always align your business goals towards. Candy brands should design candy packaging with eco-friendly materials that benefit the planet. Such materials can include:
Recycled molded packaging
Recycled paper & plastics
Biodegradable materials such as corn starch & mushroom fibers
Sourced paper and cardboard that is Forest Stewardship Council certified
Design Your Candy Packaging with Albert Paper Products
Package your sugar-coated treats, chocolates, baked goods, specialty food items, and snacks with Albert Paper Products. We're a food-safe certified manufacturing facility by FSC (Forest Stewardship Council) and SQF (Safe Quality Food Institute). Contact us today!