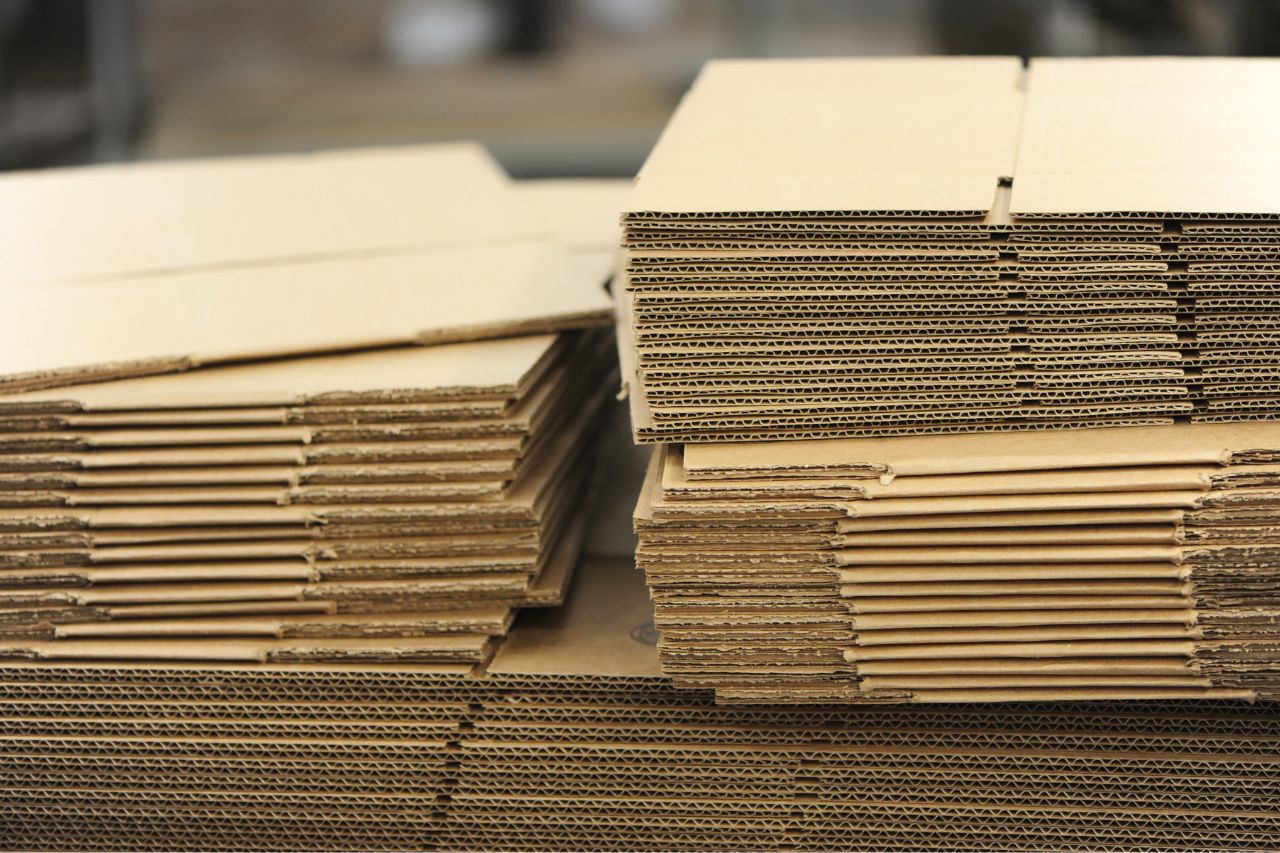 07 Mar

How are Corrugated Boxes Made? (5 Steps)
Albert Paper Products Answers, "How are Corrugated Boxes Made?"
Corrugated boxes are one of the most popular packaging materials for shipping and storage. They are made from a combination of kraft paper and fluting, which provides strength, durability, and protection to the products they contain. In this infographic, we'll take a closer look at how corrugated boxes are made.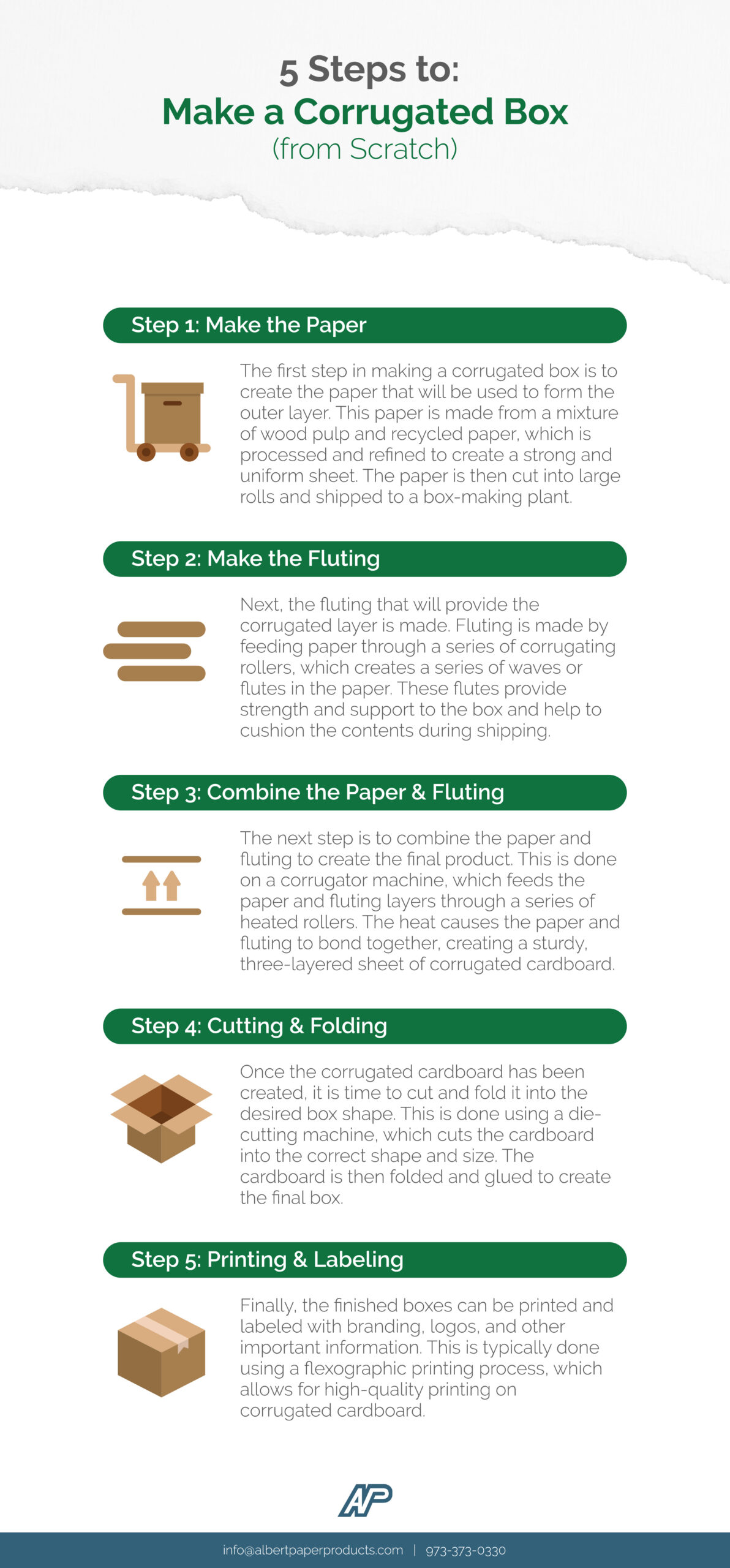 To conclude, corrugated boxes are an essential part of the packaging industry, providing strength, durability, and protection to products during shipping and storage. The process of making corrugated boxes involves several steps, including making the paper, creating the fluting, combining the layers, cutting and folding, and printing and labeling. With this knowledge, you can better appreciate the complex process behind the seemingly simple corrugated box.
Choose Albert Paper Products for Corrugated Boxes
Albert Paper Products is ready to supply your business with the FSC-certified corrugated boxes it needs. We offer an array of box sizes and finishes to help you create the perfect brandable box. Contact us today!