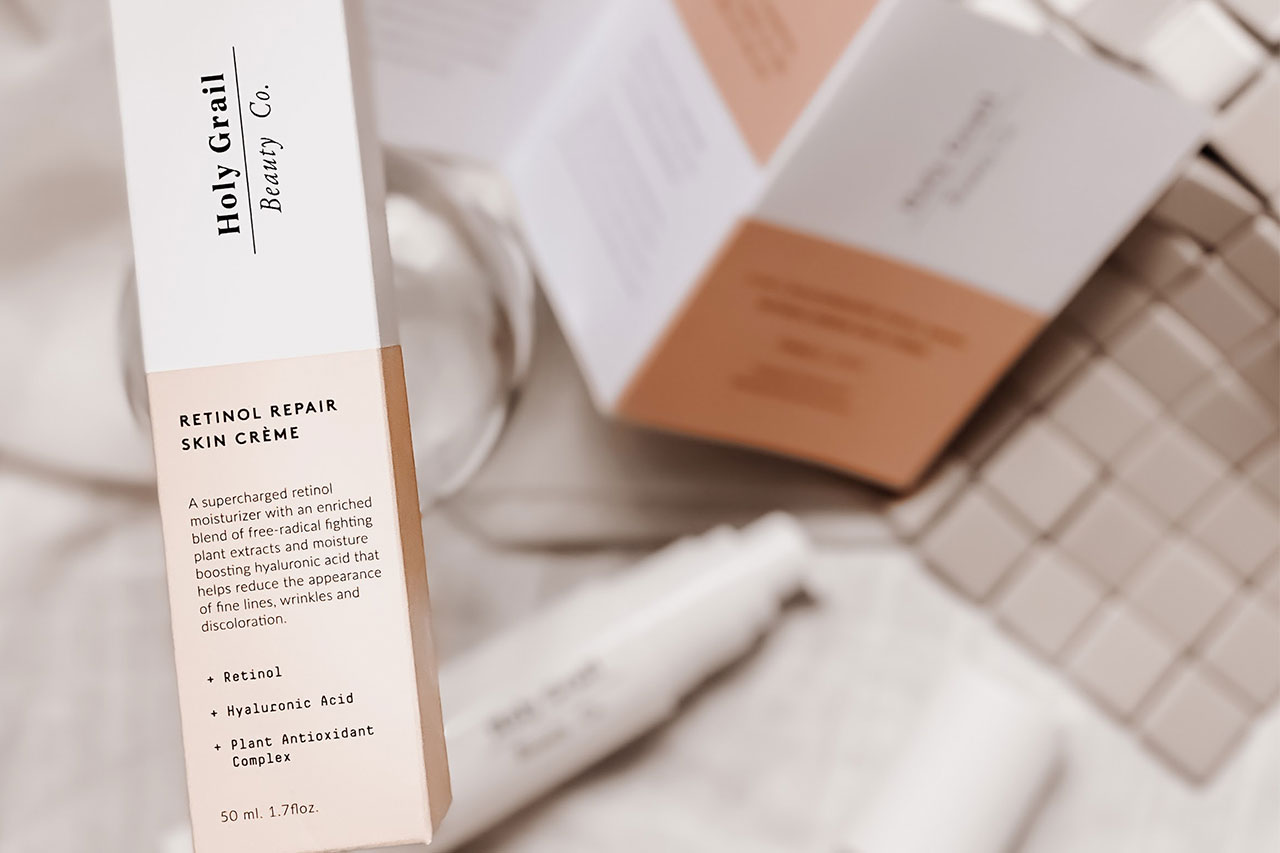 21 Jun

Custom Skincare Box Packaging [5 Perks]
5 Perks of Investing in Custom Skincare Box Packaging
Investing in high-quality packaging is essential for any beauty brand, and custom skincare box packaging is a great way to differentiate your products from the competition. With many design options available, you can select boxes big enough to hold foaming washes and lotion to those small enough to house soaps and scrubs.
When you take the time to invest in custom skincare box packaging for your products, you will experience many perks, including:
Protect your products during shipping
Make them look more appealing to consumers
Ensure they fit your brand's aesthetic
Include your branding, colors, and logo
Have full say on the materials used to create the box
3 Ideas to Try for Skincare Box Packaging
Clean Design
A clean design for skincare boxes is perfect for any beauty brand. Consider designing your box with a white exterior that's accented with slight pops of color to add a simple yet eye-catching look.
Luxurious Look
Who doesn't love purchasing luxurious skincare products? To help them feel glamorous, design their boxes in matte black finishing and line their interior with gold coloring.
Eco-Friendly Materials
When it comes to beauty, nothing is more important than remaining eco-conscious. When designing your skincare products' box, partner with an FSC-certified paper and corrugated packaging supplier like Albert Paper Products. They'll ensure your brand's packaging is always sustainable.
Create Your Skincare Box Packaging Today
As you can see, there are many benefits to investing in custom skincare box packaging for your beauty brand. Not only will it make your products look more appealing to consumers, but it will also help protect them during shipping.
If you're looking for a way to take your skincare brand to the next level, consider investing in custom packaging at Albert Paper Products. Get started by contacting us today!