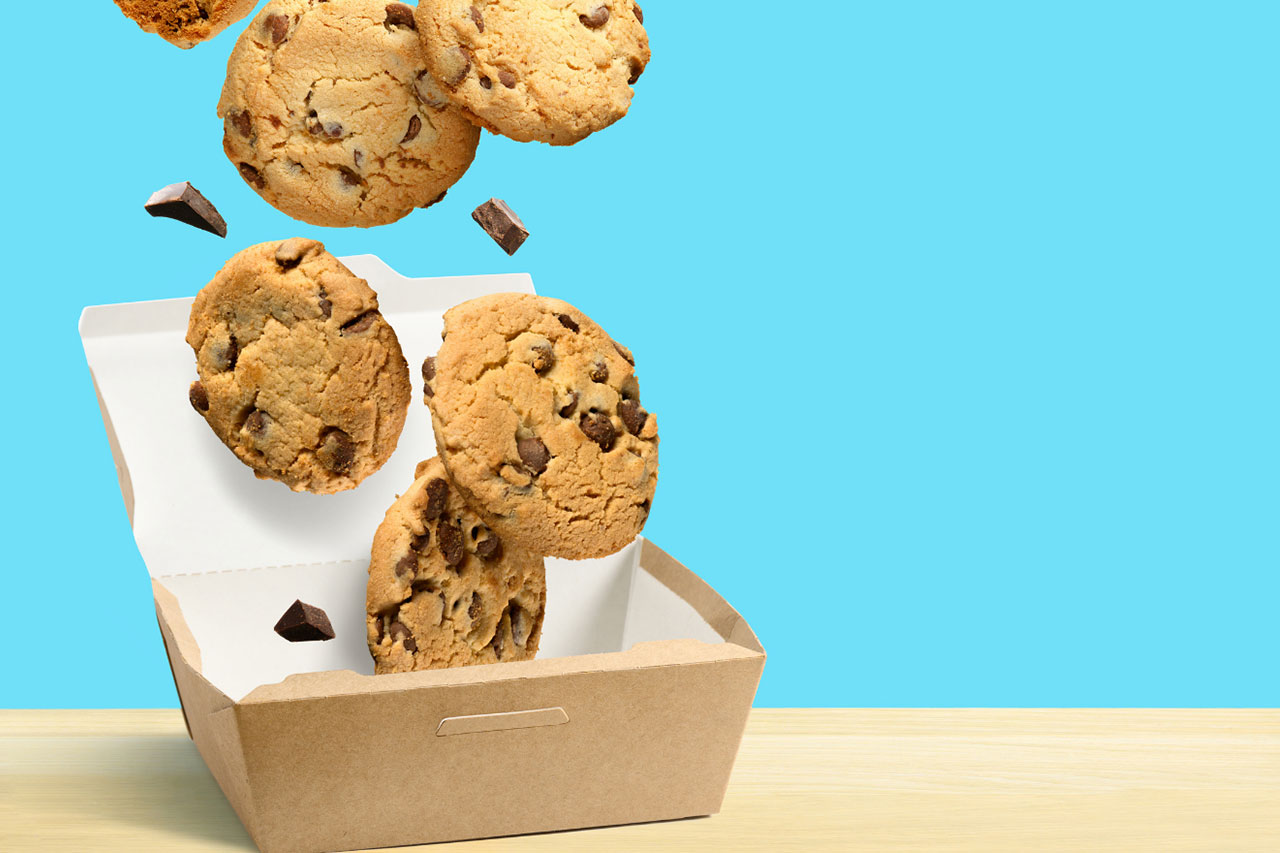 13 Apr

Best Snack Packaging Trends for 2021
Helpful Tips for the Best Snack Packaging in 2021
Consumers love snack packaging – and we can understand why. Delicious treats from salty to sweet are packed away in fun, eye-catching, and unique packaging containers that entice consumers to keep coming back for more.
Each day, new snack brands are popping onto the scene, trying to make headway to be the best tasty treats on the food market. Snack packaging designs play a vital role in ensuring a brands' cookies, pretzels, granola bars, wellness bars, and popcorn stand out on the shelf against a competitor's similar indulgences. If your brand is looking to be the first snack package to catch a consumer's eye and placed in their cart, it's time to level up your designs.
We've carefully looked at the best snack packaging trends for 2021. Here are the top trends to help your snack package communicate the right message to the hungry consumer.
Less is More
The most compelling snack packaging designs are sometimes minimal, and for 2021, simplicity is all the rage. For snacks within the wellness and health-conscious category, having transparent and sustainable packaging with minimalistic design elements is vital. Focusing only on essential elements such as typography, color, and simple shapes will help place your snack packaging in front of the right target audience.
Striking Visual Design
Have you ever noticed your eye often wanders towards striking visual packaging designs while in stores? That's because the packaging has an element of surprise you weren't expecting to see. Brands that embrace an unconventional and out-of-the-box style can effectively communicate fun and unexpected designs to their target audience.
Resealable Packaging
Packaging plays a critical role in minimizing food waste, especially with snacks. There's nothing worse than opening up a fresh bag of sour cream and onion chips to have them turn stale in two days. To prevent snacks from turning quickly, snack packaging must be designed to be resealable. This can be achieved with resealable zipper tapes, adhesives, sliders, lidding films, and more. When brands implement resealable elements in their overall snack package designs, consumers will be able to keep food items in their original packaging without having to worry about food waste and loss.
Package Your Snacks with Albert Paper Products
Looking to safely and securely package your snacks? Albert Paper Products is a leading manufacturer of U-boards, base cards, inserts, trays, sleeves, and more. Protect your chocolate bars, snack cakes, biscuits, pretzels, and other bite-size treats in our food-safe, SQF certified facility. Contact us today!