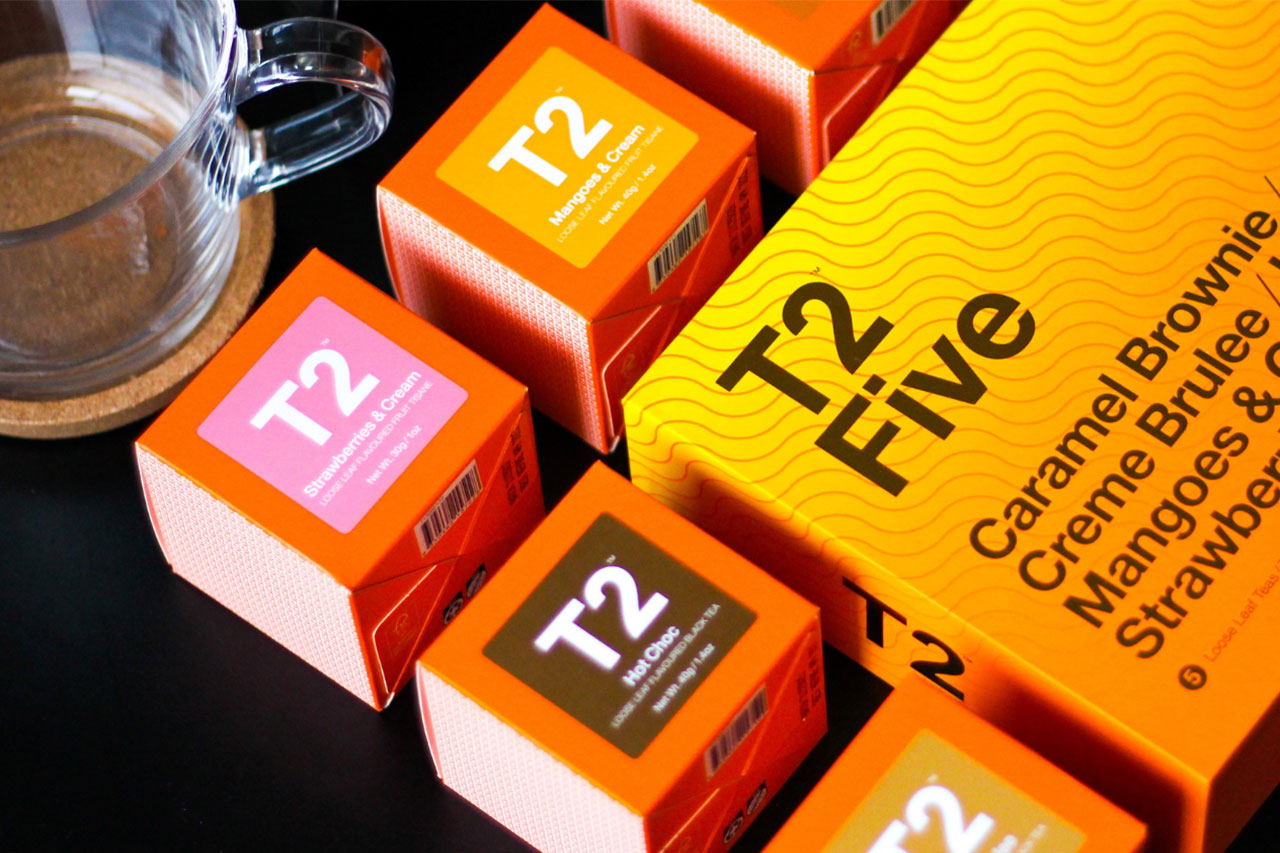 21 Feb

7 Clever Packaging Ideas You Haven't Thought of Yet
Try These 7 Clever Packaging Ideas for Your Products
Customers can get tired of the same old packaging designs, so why not elevate your product packaging this year with a refreshed look? Unveiling shiny, new product packaging designs can help sell more of your product and keep your name at the forefront of their minds.
If you're running out of design ideas and need to get those creative juices flowing, we've got you covered. From textured packaging to nature-inspired designs, here are seven clever packaging ideas your brand should consider using for its products.
1) Textured Packaging
With accessibility becoming a larger cut of the design process, it makes sense that we've seen a boost in using intriguing textures carved throughout packaging material. If you want your packaging to stand out, consider embossed detail, cutouts, and including extra material to make an otherwise smooth surface of your packaging pop.
2) Playful and Amusing
It's a wonderful feeling when you open a package and giggle at its humorous message. Clever and imaginative illustrations keep your brand playful and inspire a pleasant connection with your audience. Whimsical drawings and designs are bound to place a smile on your customer's faces and get them to share their joy with others, making them want to purchase your products in the future.
3) Minimalism
Everyone's fascinated with minimalism these days, and we understand why. In this chaotic and bustling world with so much thrown at us all the time, people love to view things that silence the stressful and busy feelings they acquire during the day. Using a minimalistic approach to your packaging can give your customers a sense of peace and help them understand your message faster. Include gentler, muted shades and neat lines for a crisp, sophisticated look your customers will adore.
4) Colored Gradients
Y2K nostalgia has also taken the world by storm these last few years. But ditch the holographic and chrome features and stick to softer color combinations like purple, pink and blue. These superior blends of substrates and finishes are the eye-catching formula you need to give your packaging the visual fluidity and innovation you're looking for.
5) Geometric Elements
Geometric design elements are a big trend in the packaging industry. These clever little shapes can not only make your product stand out on the shelves, but they also serve as a matchless feature to your product. People will be immediately drawn to your package for its unique shape compared to your competition. After all, what piques a customer's interest is often a package with an unusual geometric shape, color, texture, or design.
6) Engaging Typography
For those who are unfamiliar, typography is the art of arranging letters and text to make the copy visually appealing while still legible and clear to the reader. It combines font style, structure, and appearance, for the purpose of bringing out emotions and conveying vital messages to the recipient. Typography helps guide a customer's eye around a package to focus on not only the visual elements but the written material of your package.
7) Nature-Inspired
It's no surprise today's customers are more willing to open their wallets to eco-friendly companies. Hence, brands are going above and beyond to achieve nature-inspired designs, and it wouldn't hurt to do the same. Swap your current packaging for some earthy colors, organic textures, and FSC-certified materials. This will show your customers you share a common interest in giving back and making the planet a better place, compelling them to trust your brand more than others.
Create Your Product Packaging at Albert Paper Products
Not sure which design option will appeal best to your customer base? Albert Paper Products is here to help! Contact us today to get started. We offer FSC-certified paperboard and corrugated cardboard packaging solutions perfect for your business.