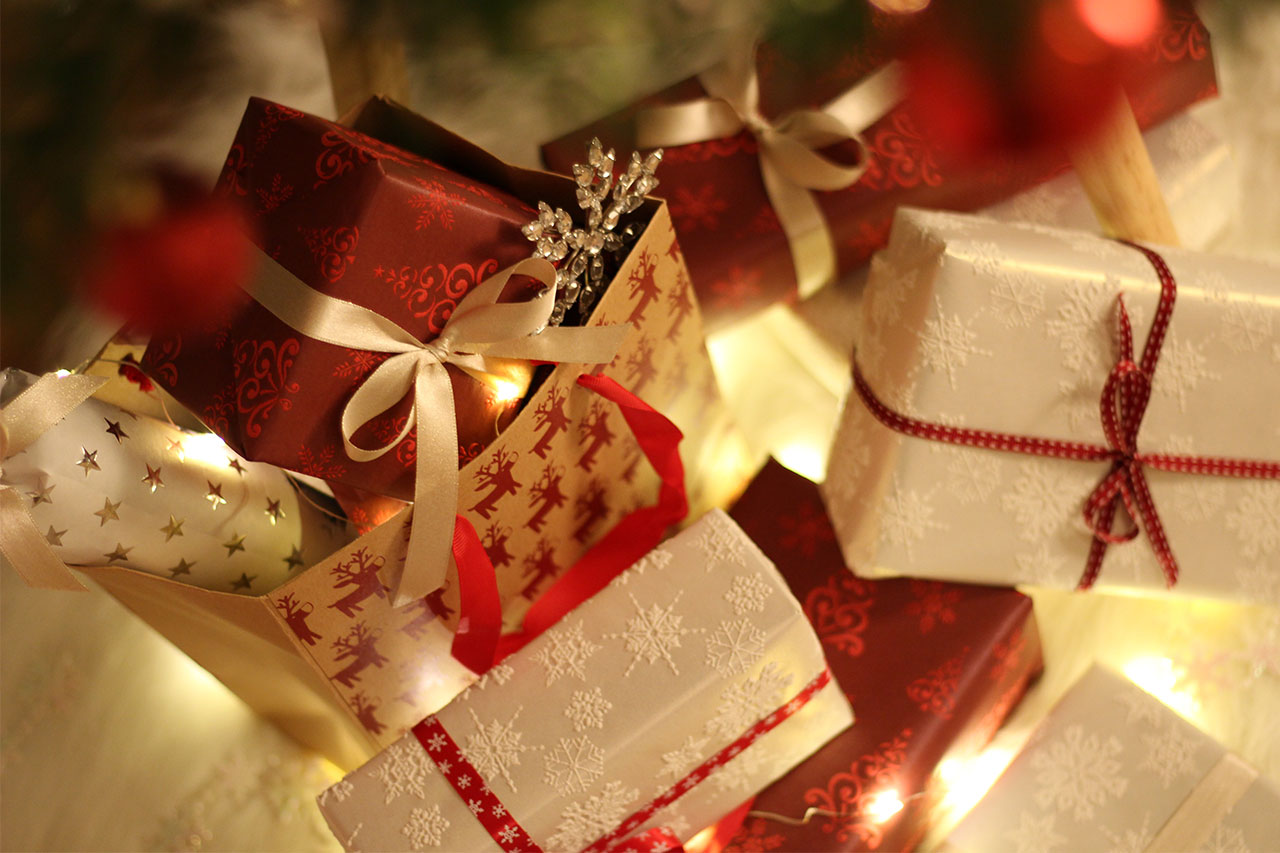 15 Nov

Why Your Brand Should Create Holiday Packaging
3 Benefits of Holiday Packaging for Your Brand
Tis' the season for holiday shopping, a time when consumers are buying gifts for their friends and family. To ensure your brand's products are at the top of their list, it's essential to create holiday packaging that is creative and eye-catching.
In this blog post, we will discuss the benefits of holiday packaging and provide some tips for creating standout designs. So, if you're looking to give your brand an edge over the competition that even St. Nick will notice, read on!
Benefit #1: Products Stand Out from the Crowd
One of the biggest benefits of holiday packaging is that it helps your products stand out from the crowd. With so many shoppers browsing stores and online retailers during this time of year, it can be difficult for your products to get noticed without a creative and eye-catching design.
Benefit #2: Packaging Feels More Festive
Another advantage of holiday packaging is that it creates a more festive and holiday-inspired feel for your products. Whether it's through holiday colors, holiday-themed designs, or holiday messaging, this type of packaging can help put shoppers in a merry mood and get them in the holiday spirit.
Benefit #3: Builds Brand Recognition
Holiday packaging is a great way to build brand recognition and awareness. With holiday shoppers likely to see your products multiple times throughout the holiday season, this type of packaging can help them associate your brand with the holidays and become more familiar with your products.
How to Create Holiday Packaging That Stands Out
To create holiday packaging that really stands out, it's important to start by focusing on the design elements. This includes using festive holiday colors, incorporating holiday-themed imagery or patterns, and including holiday messaging.
Another key consideration when creating holiday packaging is the materials you use. For example, if you want to create holiday packaging that feels more special or luxurious, consider using high-quality corrugated cardboard or paperboard materials that convey a sense of quality and luxury. Additionally, choosing packaging that is lightweight and flexible can help keep your costs down while still providing an eye-catching look.
Once you've nailed down the design and materials, it's important to think about how your holiday packaging is going to be distributed to consumers. For example, will your products be shipped directly to customers, or will they be sold in stores? This can impact the type of packaging that you need as well as any special requirements.
To help guide you through the design and manufacturing process, it's wise to partner with a reputable packaging company like Albert Paper Products who has experience creating holiday packaging that really stands out. By partnering with our trusted team, you can be sure that your products are packaged in a way that catches the eye of consumers during the busy holiday season.
Create Custom Holiday Packaging for Your Brand
Ready to enhance your product packaging for the holidays? Partner with Albert Paper Products today! We offer custom engineered solutions and FSC-certified materials to meet your holiday packaging requirements. Contact us to get started.