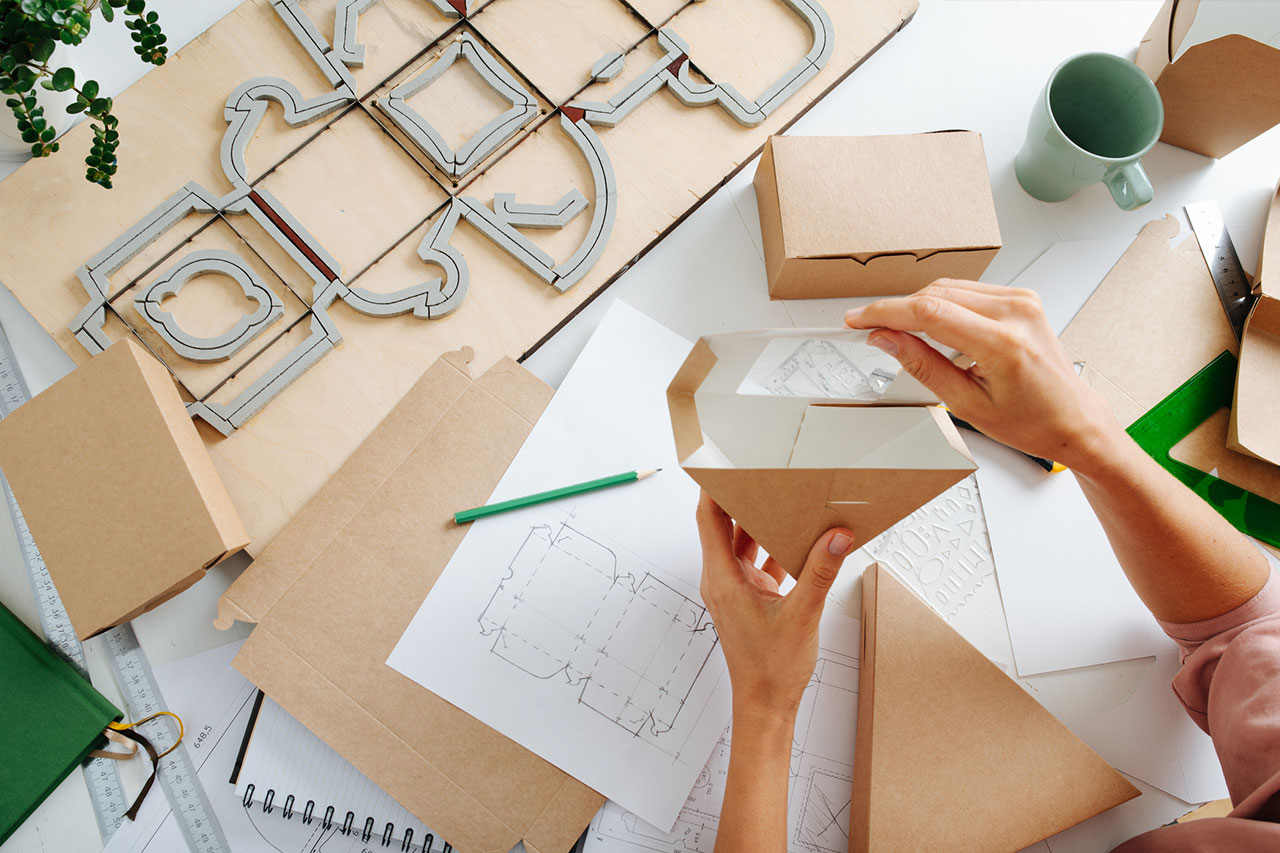 17 Dec

What is the Role of Packaging in Marketing?
4 Roles of Packaging in Marketing to Boost Sales & Engage the Consumer
As the age-old saying goes, "You only get one chance to make a first impression," since there are no second chances to do it again. The same principle can be applied to just about anything in life, especially product packaging.
Since the Industrial Revolution, the role of packaging in marketing has become quite significant for brands to make a positive first impression and get noticed by consumers. Here's a quick recap of how packaging has grown throughout the 19th century to modern times.
1817: The first commercial cardboard box was produced in England.
1850s: Corrugated paper appears in the packaging industry.
1879: Robert Gair—a Brooklyn printer—develops the first paper folding carton by mistake.
1899: Uneeda Biscuits designs, brands, and promotes biscuits packaged in a moisture-proof, protective paperboard box for the first time nationwide.
The Great Depression: Consumer buying patterns change and the idea of packaging acting as the 'silent salesman' forms.
Post WWII: New single-use and throw-away packaging materials are developed like plastics and aluminum.
1950s – 1960s: Birth of modern branding is born with companies looking to create an emotional connection with consumers through advertising.
Latter half of the 20th century: Businesses rapidly scale and freshen up their branding. They also create unique packaging designs that stand out from competitors.
Now in the modern era, brands have continued to evolve their product packaging by adding creative design and branding elements to their boxes, mailers, and materials that are recognizable on a global scale. As companies look towards new and better designs in the 21st century, the role of packaging in marketing has changed in many ways. Let's look at how marketable product packaging is helping brands to engage with consumers and boost sales.
Brand Recognition
Companies that use consistent branding elements throughout their product packaging create brand recognition. This helps consumers identify the package on the shelf of a brick-and-mortar store or displayed online in an e-commerce shop. As a result, companies can build brand loyalty with consumers and attract the attention of prospective buyers.
Communicates Features
Product packaging allows brands to communicate key features to the consumer through copy and imagery. Product information that can be displayed on the package may include directions, main benefits, and nutritional facts. This helps paint a picture to the consumer about how the product can be used to benefit them in their day-to-day life.
Functional to Use
Creating a package with functionality in mind is key to marketing success. This is because functionality ensures the products' package is durable, secure, transportable, and easy to open for the consumer.
Sustainable for the Planet
Consumers are placing a higher demand on sustainability efforts from companies across the globe. Brands that use eco-friendly materials throughout their package design show consumers their commitment to a more sustainable future and help reduce carbon footprints and packaging waste worldwide.
Get Started Packaging with Albert Paper Products
Create your packages at Albert Paper Products. We specialize in custom and sustainable packaging for all industries, including cosmetic, skincare, haircare, food, candy, baked goods, and pharmaceutical. Contact us today to learn about our unique packaging services.