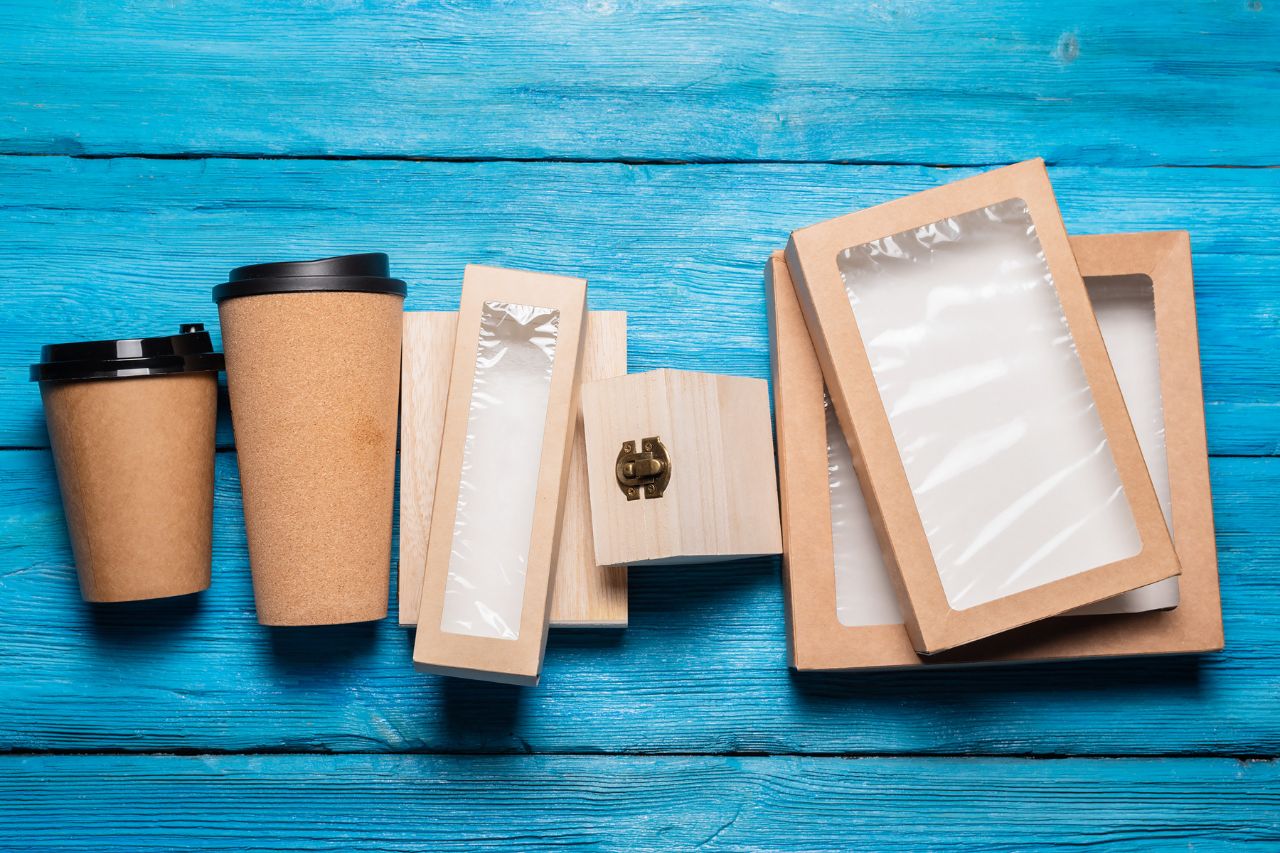 19 Sep

Utilize These Crispy Fall Bakery Packaging Designs in Your Seasonal Rebrand
6 Fall Bakery Packaging Designs That are Too Perfect to Ignore
As autumn breezes in, bringing a palette of warm hues and cozy vibes, it's the perfect time to revamp your bakery packaging designs. At Albert Paper Products, we believe that packaging should not only protect its contents but also tell a story. Here are some fall-inspired bakery packaging designs that can elevate your products and make them irresistible to customers.
Fall Bakery Packaging Designs: A Treat for the Eyes
As the seasons change, it's not a bad idea to think about changing your packaging as well. That's why we have put together six fall bakery packaging designs that you should try:
1) Rustic Kraft Paper Packaging
Nothing screams fall more than rusticity. Kraft paper packaging is a fantastic way to bring a rustic and earthy feel to your bakery items. Pair this with twine or raffia ribbons in fall colors like burnt orange, deep red, or mustard yellow. This simple yet elegant packaging is not only eco-friendly, but it also lets your baked goods take center stage.
2) Autumn Leaf Motifs
Incorporate the essence of fall by using packaging with autumn leaf motifs. The vibrant colors and intricate patterns of autumn leaves can add a touch of whimsy to your packaging. You can go for a subtle look with small leaf prints or make a bold statement with large, eye-catching leaf designs.
3) Plaid Patterns
Plaid is synonymous with fall fashion, and incorporating this pattern into your bakery packaging can create a cozy and warm feel. The intersecting lines and squares can be customized with fall colors to match the season. Plaid patterned boxes or bags are perfect for packaging fall treats like pumpkin bread, apple pies, or cinnamon rolls.
4) Windowed Boxes
As the saying goes, "We eat with our eyes first." Windowed boxes are an excellent way for your customers to see the delicious baked goods inside. For a fall twist, opt for boxes with window shapes like autumn leaves or pumpkins. This provides a sneak peek at the goodies inside while keeping them safe and secure.
5) Personalized Labels
Personalized labels can add a unique touch to your bakery packaging. These can include your brand name, the name of the baked good, and even a short description. For a fall theme, use labels in autumnal colors or shapes. You can also add a personal message or quote about fall, giving a more personal touch.
6) Eco-Friendly Materials
With the changing of the seasons, it's a reminder of the importance of caring for our planet. Using eco-friendly materials in your bakery packaging not only reduces your environmental impact but also appeals to eco-conscious customers. Consider using biodegradable boxes, recycled paper bags, or reusable cloth bags for your bakery items.
Fall in Love with Albert Paper Products
At Albert Paper Products, we specialize in creating custom packaging solutions that suit your needs. Whether you're looking for fall-inspired designs or any other theme, we've got you covered. Our team is dedicated to providing you with high-quality, innovative, and sustainable packaging options that will help your bakery stand out. Let's welcome the fall season with packaging designs that are as delightful as the treats inside them! Contact us today to get started.