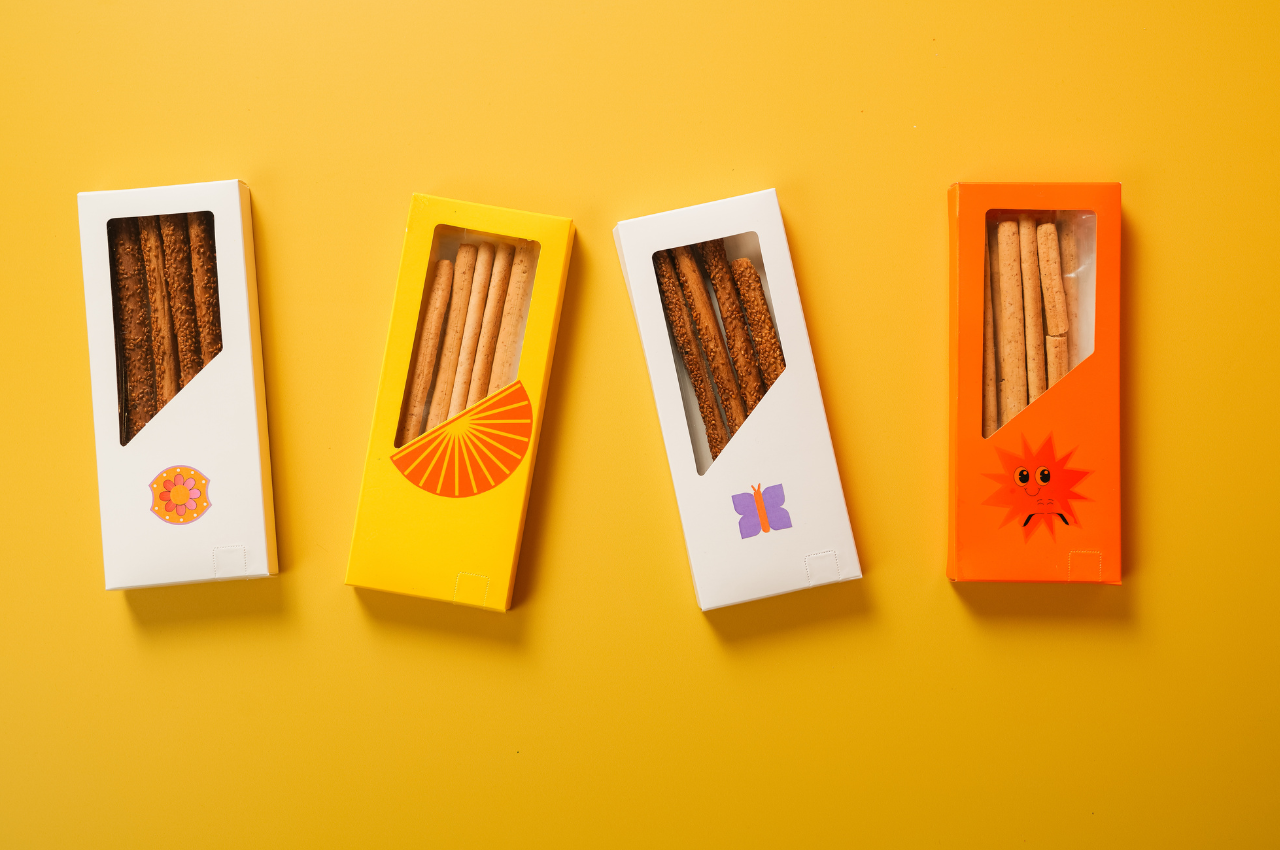 13 Jun

Upgrade Your Snack Package for a Memorable Unboxing Experience
How to Drastically Improve Your Snack Package
When you own a snack business, it's essential to make your packaging as engaging and memorable as possible. To achieve this, there are several aspects of design that should be taken into consideration. Here are six tips for improving your snack package design:
1. FSC-Certified Packaging
Using FSC-certified packaging materials is a great way to ensure your packages are sustainable and eco-friendly. Not only is this good for the environment, but it also differentiates your product from other snacks on the market. Doing so can help attract customers who value sustainability and ethical practices in their purchases.
2. Atypical Designs
Think outside the box when designing your packages! Get creative with your shapes and sizes to make them stand out from the crowd. Consider unique features such as special closures, pull tabs, and even windows to show off your product inside.
3. Smart Packaging
Incorporating smart packaging into your design can help attract more customers due to its convenience. This includes features such as resealable packages that allow for less waste and easier handling. Additionally, using lightweight materials or incorporating a handle in the design of your package can make it much more convenient for customers to transport their snacks on-the-go.
4. Emotional Engagement
The best way to ensure customer engagement is by connecting with them emotionally. Try using bold colors, eye-catching graphics, and interesting text to draw in potential buyers. Additionally, incorporating a story about your product and company can help customers feel more connected to your brand, making them more likely to purchase again.
5. Personalization
Personalizing packages is another great way to differentiate your product from others on the market. Consider offering customized labels or using unique materials that will make customers feel special when they unbox their snacks. This small touch can go a long way in developing customer loyalty and boosting sales.
6. Minimal Designs
Simple designs can also be very effective when it comes to snack package design. Keep colors minimalistic and avoid too many elements on the packaging. Make sure all information is clearly visible and easy to read while still looking beautiful! Doing so will make it easier for customers to find what they're looking for and draw them in with its aesthetic appeal.
Create Your Snack Packaging at Albert Paper Products
Ready to take your snack package to the next level? Whether you're selling chocolate bars, snack cakes, biscuits, pretzels, or other bite-sized treats, Albert Paper Products is here to elevate your packaging design in our food-safe, FSC-certified facility. Contact us today to get started.