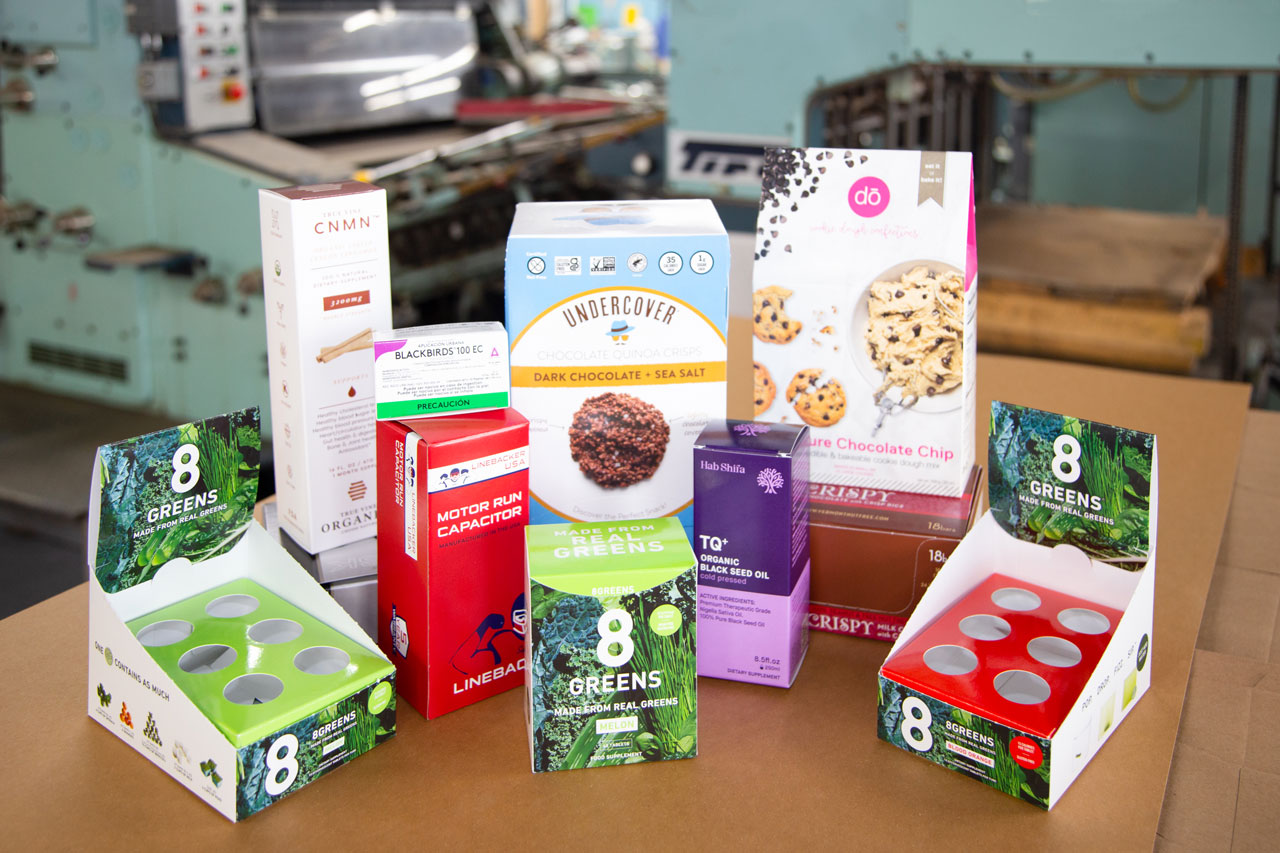 03 Jan

Top Packaging Design Trends for 2023
6 Biggest Packaging Design Trends for 2023
The new year is here, and with it comes brand-new packaging trends for 2023. If your brand wants to enhance its packaging or create a new design, here are six of the biggest packaging design trends to look out for this year.
1. Sustainability
Consumers are increasingly looking for brands that take sustainability seriously, so sustainable packaging is becoming more and more important. Look for materials such as FSC-certified paperboard and corrugated cardboard, recycled or recyclable paper, and biodegradable materials to create environmentally conscious packaging.
2. QR Codes
QR codes are a great addition to a package's design as they give consumers the ability to access additional information about your product and brand. This could be anything from links to videos, recipes, or even a website.
3. Color Blocking
Bold, eye-catching colors are a great way to make your product stand out on the shelf. Color blocking is a popular trend in packaging design, with bright and contrasting colors creating an attention-grabbing effect.
4. Customization
Consumers increasingly want to be able to customize their products, even if it's just adding a few personal touches. Look for ways to allow customers to customize your packaging, either through an online portal or a mobile app.
5. Textured Packaging
Packaging with interesting textures and finishes is a great way to create an impactful design. Textured packaging can add depth, dimension, and interest to your product, helping it stand out in a crowded marketplace.
6. Product Visuals
Finally, product visuals are an essential component in packaging design. Including a photo or drawing of the product on the packaging can help customers quickly identify what's inside and make buying decisions easier.
Partner with Albert Paper Products
Let Albert Paper Products be your one-stop shop for all your FSC-certified paper and corrugated packaging needs. Contact us at (973)-373-0330 to get started on your brand's custom-tailored premium packaging in 2023.