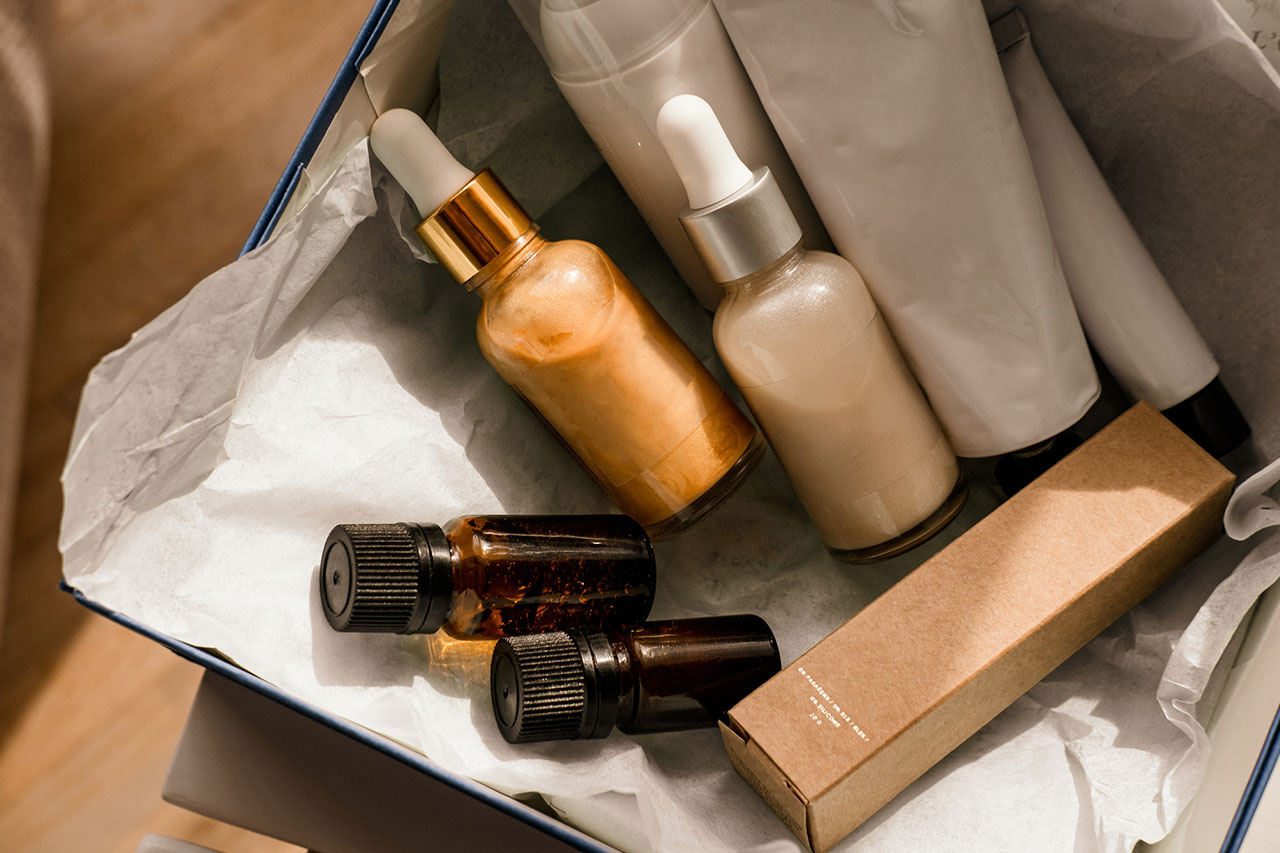 05 Jan

The Benefits of Custom Cosmetic Packaging
Protect Your Product with Custom Cosmetic Packaging
In today's flourishing cosmetic world, there is a vast range of cosmetic products on the market. From foundations, bronzers, and eyeshadows to lipsticks, glosses, and more, each product deserves their own unique box. Let's uncover the many benefits of using custom cosmetic packaging to benefit your business and meet your customer's desires.
Product Safety
Many cosmetic products, such as perfume bottles, lip glosses, and nail polishes, are fragile. These products often come in atypical shapes, leaving the standard cosmetic packaging boxes at a disadvantage of securely protecting the product. Using custom cosmetic packaging ensures protective materials can be tailored for your product to maximize its safety.
Build Brand Worth
Your brand's worth increases with custom cosmetic packaging designs. While unique labels and formulas help build your brand on the shelves, innovative and attractive product packaging helps boost brand awareness so you can stand out from the competition.
Personalized Attention
By utilizing customized packaging for various cosmetic products, you can design personalized details for each one. Through the design process, each product can have different patterns, prints, and textures, creating a unique personalized touch.
Increase in Sales
Creating innovative custom cosmetic packaging can help your products stand out against the competition. Through inventive and original designs, textures, styles, and colors, your custom cosmetic packaging boxes, jars, and bottles will be easily recognizable by customers. This will help increase demand and sales.
Cut Costs
Shipping cosmetics in standard size boxes can unintentionally raise your shipping costs due to the usage of excess and void fill materials. Using custom cosmetic packaging will produce a tailored alternative to lower your expenses and keep your product safe.
Custom Cosmetic Packaging for Your Business Needs
Albert Paper Products is an expert in cosmetic packaging and a leading supplier in the cosmetic industry. Let us be your one-stop-shop for makeup containers, jars, bottles, tubes, compacts, lip glosses, etc. Our design team will help develop your whole package. Reach out to us today!