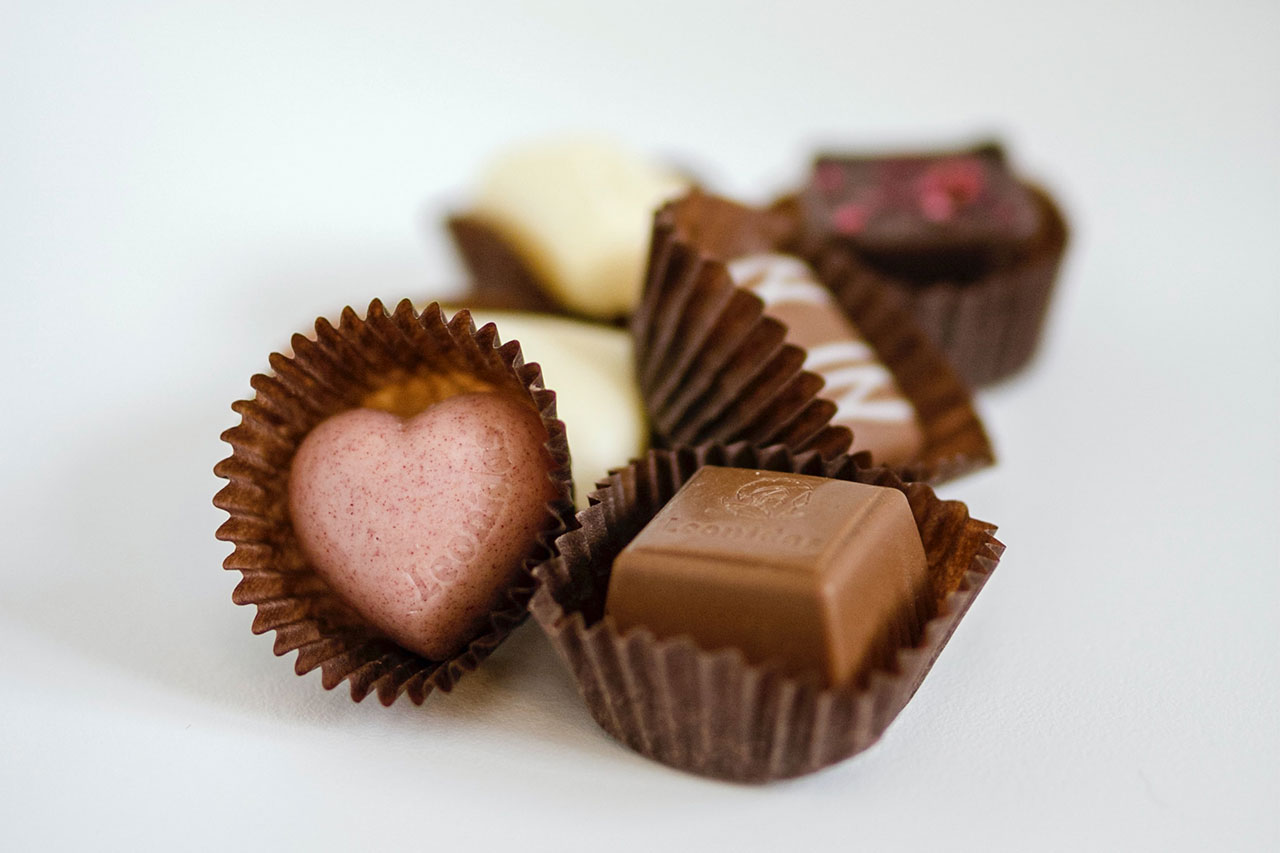 03 May

Paper Candy Packaging [4 Benefits]
Achieve Sustainability with Paper Candy Packaging
When it comes to candy packaging, paper is a sweet choice. Not only is it beautiful and sustainable, but it also provides several benefits that other types of packaging cannot match. Here are just a few reasons why paper candy packaging is the best option for your tasty, bite-sized treats.
1. Environmentally Friendly
Paper packaging is made from renewable resources, so it has a smaller environmental impact than other types of packaging. When you partner with an FSC-certified paper manufacturer—like Albert Paper Products—you further ensure your candy's paper packaging is sourced from certified mills and achieves the highest level of sustainability. Paper packaging is also recyclable, meaning it won't end up in landfills after just one use.
2. Attractive
Candy products wrapped in paper packaging exhibit an attractive and elegant design. When placed on store shelves, they stand out amongst the competition due to their high-end look. Consider printing on a unique design or message using sustainable inks to make your candy paper packaging pop even more.
3. Preserves Freshness
One of the key benefits of candy paper packaging is to keep products fresh and safe. It also helps candy, such as chocolate, maintain its form and prevent sticky messes from forming due to temperature fluctuations.
4. Easy to Carry
Consumers love eating candy on the go, and the last thing they want is to carry a heavy piece of candy around in their pocket. Paper packaging is lightweight and durable, making it an ideal choice for candy products.
Package Your Candy Products at Albert Paper Products
Partner with Albert Paper Products for all your paper and corrugated packaging needs for candy products. We're an FSC-certified and food-safe facility that can custom make base cards, inserts, pads, sleeves, corrugated boxes, and more. Contact us today to learn how we can help your confectionery treats stand out: (973) 373-0330.