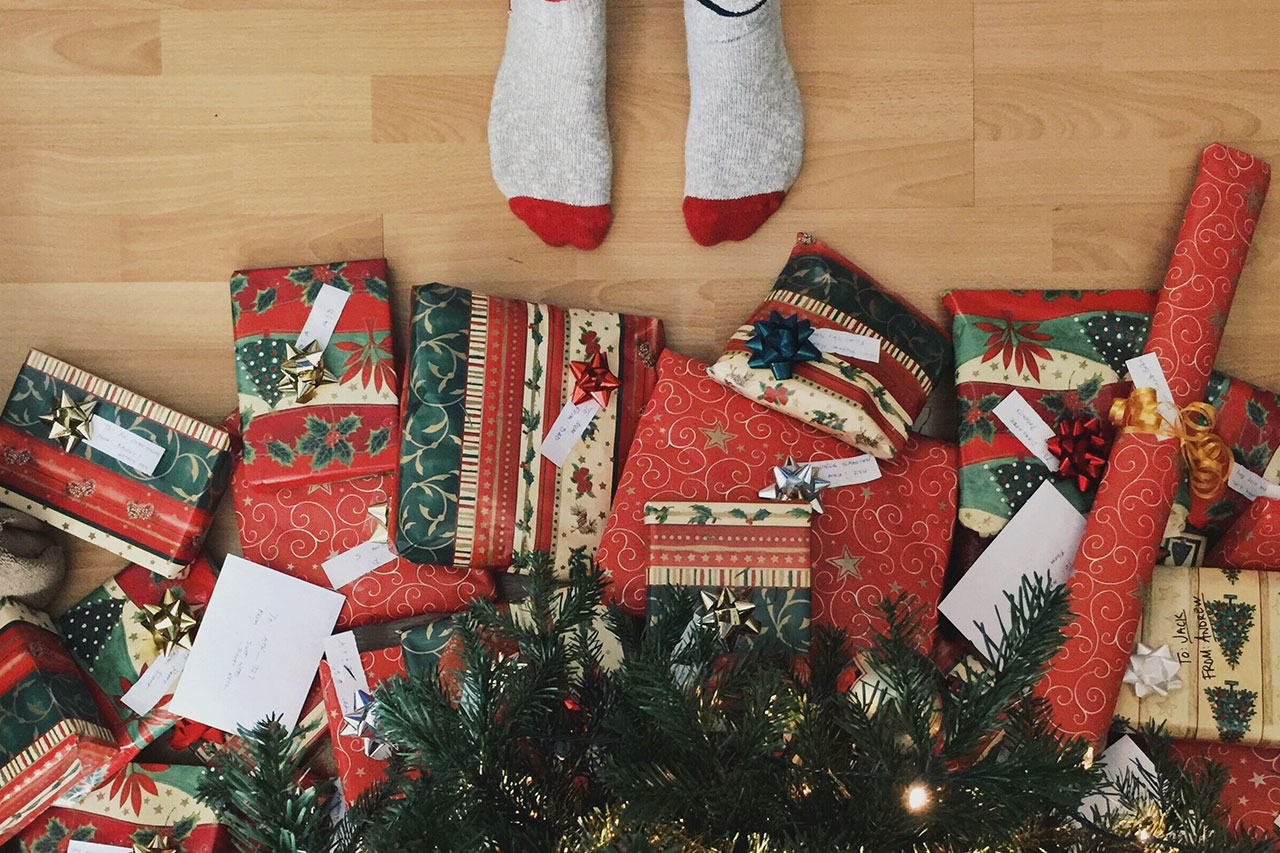 24 Nov

Packaging Sustainability and the Holiday Season
5 Ways to Maintain Packaging Sustainability During the Holiday Season
The holiday season is the most wonderful time of the year, but it has one issue–packaging waste. As much as we love the holiday season, sustainable gift wrapping is often overlooked.
Between Christmas and the New Year, one million tons of extra trash is thrown away. Excessive and non-recyclable ribbons, tissue paper, gift bags, and holiday cards result in packaging waste accumulation. While it may bring joyful eyes on Christmas morning to see boxes covered in colorful hues, the packaging waste created once opened results in a single-use linear model not viable for a greener planet. With 62% of consumers dissatisfied with the unnecessary amount of packaging materials used, it will be wise for your business to stay clear of difficult-to-open packages, such as the clam-shell container, during the holidays.
Let's unwrap the best methods your business can implement to maintain packaging sustainability this holiday season.
1. Re-imagine Current Packaging Practices
To reduce waste, companies need to rethink packaging practices that are feasible and operationally effective. Companies can reduce materials in the original design, ensure packaging can be recycled, and manage the waste created during labeling and production. Current packaging practices should focus on how the supply chain can reduce the overall waste and increase recyclability.
2. Design New Packaging Solutions
Companies should place thoughtful consideration on packaging by thinking outside the box. With the rise of unboxing videos made popular by social media influencers during the holiday season, companies should take the opportunity to reinvent a current package design. A company should put thoughtful considerations in scaling down unneeded materials and reinventing the package to be reusable.
3. Create More Effective Alternatives
Reducing plastic usage will help lower an environmental impact. Companies can opt for biodegradable materials that can disintegrate, such as plastic or acetate free ribbons.
Companies can also switch to using hot melt instead of tape and wire tires. Even stretch wrapper or self-adhesive tables can create durable, lightweight sealing materials. Doing so will help decrease the quantity of packing components used.
4. Teach Customers to Increase Recycling Efforts
A smart effort for companies to take advantage of is to teach customers how to increase their recycling efforts. By leveraging customers' support and feedback, a company can easily tackle their packaging waste footprint. Companies can accomplish this by sharing information on proper recycling methods. They can also promote creative ways for customers to reuse packaging. Implementing these small efforts will help customers change their throwaway mindset.
5. Evaluate Your Company Strategies
Your company should strategize for long-term green solutions moving forward. Investing in smart technologies will help soften your company's environmental impact, such as using an industrial-sized paper shredder to re-purpose old cardboard boxes into cushioning materials and using data analytics software.
Need custom packaging solutions during the holiday season? Here at Albert Paper Products, we work closely with our customers to achieve the highest level of sustainability. We purchase our raw materials from certified sources/mills and minimize our waste to decrease cost to our customers and limit our footprint in the marketplace. Contact us today to hear how we can offer custom engineering solutions to meet your packaging requirements!