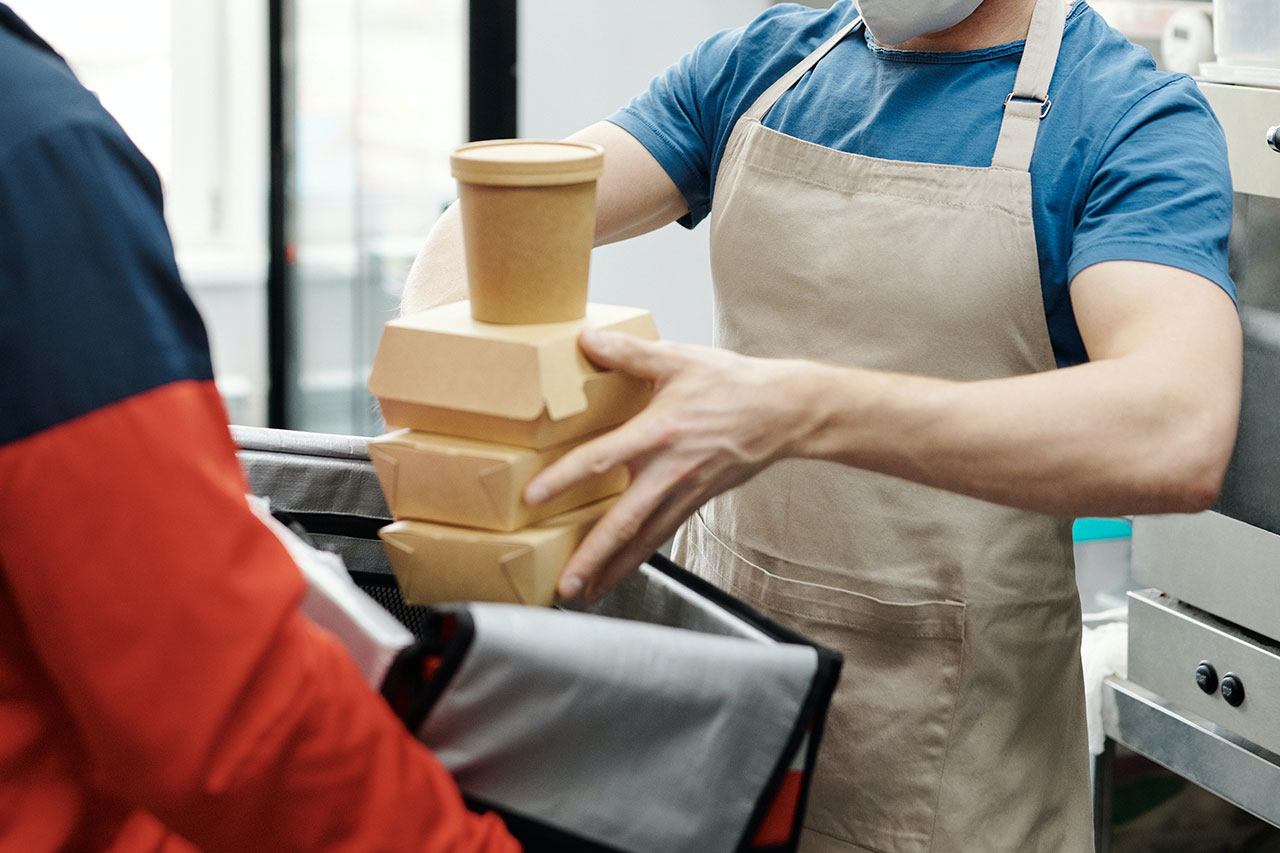 17 May

Kraft Paper Food Packaging Boxes [A Must-Try!]
A Guide on Kraft Paper Food Packaging Boxes
If you're looking for an alternative to plastic or Styrofoam containers, kraft paper food packaging boxes are a great option to package your food in an eco-friendly and stylish way. But what is kraft paper and how does it benefit food products? Let's take a look.
What is Kraft Paper Packaging?
Kraft paper packaging is a type of paper that is made from wood pulp. It's brown in color and has a rough, textured surface. Kraft paper is often used for packaging food products because it is durable and has a high moisture-resistant rating.
3 Benefits of Kraft Paper Food Packaging Boxes
Very Strong
One of the biggest benefits of kraft paper boxes is that they're sturdy, tear resistant, and durable, making them an ideal choice for restaurants, bakeries, and other food service establishments. So, if your food products need to be shipped or stored for long periods, look towards using kraft paper food boxes.
Recyclable
Another benefit of kraft paper packaging is that it's recyclable. This makes it a more sustainable option than plastic packaging. And, since kraft paper is made from renewable resources, it's also an eco-friendlier choice.
Maintains Food Quality

The durability of kraft paper packaging also helps to maintain food quality. The thick paper will protect your food from being damaged during transport. And, since kraft paper is non-porous, it will also prevent any contaminants from getting into your food.
Create Food-Safe Kraft Paper Packaging for Your Products

Let Albert Paper Products be your one-stop-shop for all your secondary & tertiary packaging needs. We offer a range of kraft paper packaging for specialty food items, snacks, candy, and baked goods. Contact us today at (973)-373-0330 to get started.