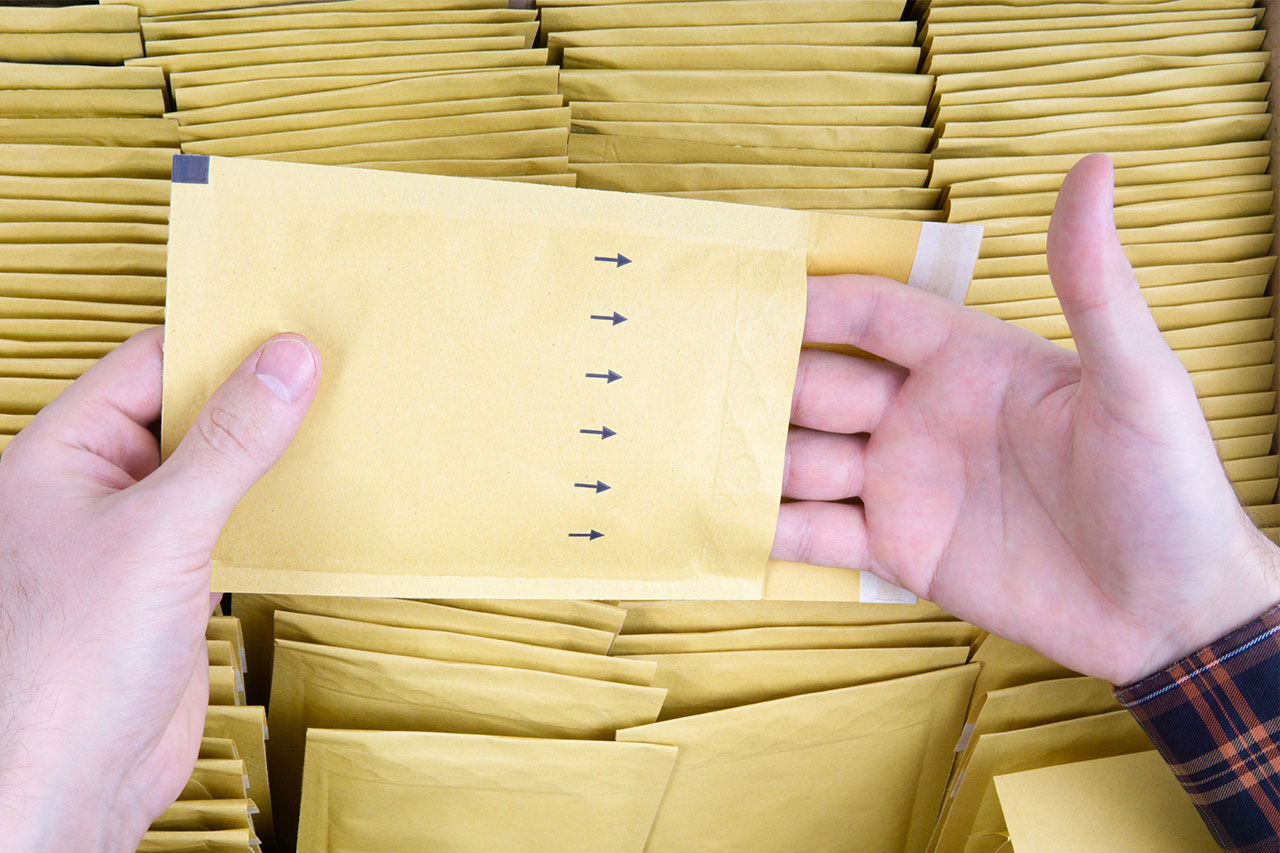 18 May

How to Protect a Product during Shipping
3 Tips on How to Protect a Product During Shipping
Everyone loves to receive a package in the mail. The excitement and anticipation of being able to open it can make any day so much better. When the day finally arrives, and your package is placed on your doorstep, the last thing you want to see as you open your front door is dents, holes, or tears on the cardboard box, tube, or mailer. This could indicate that the product you've been so patiently waiting for is damaged inside.
To avoid products from being damaged, it's vital to learn how to protect a product during shipping. Ensure your package is safely delivered with these helpful preparation tips.
Choose the Right Box
One of the most important steps when preparing a product for shipping is selecting the right package for the product. The box, mailer, or tube must be structurally sound, strong, and durable to withstand short or long transports. Sturdy types of packaging include:
Kraft Easy-Fold Mailers
Kraft Indestructo Mailers
Kraft Tab Locking Literature Mailers
Corrugated Flat Boxes
Corrugated Cube Boxes
Corrugated Tall & Telescopic Boxes
Ensure There is Proper Cushioning
When you mail a package, you should always place the right protective cushioning inside. Protective cushioning absorbs shock, dampens vibration during transport, and holds the product safely in place. As a result, the product is protected from any exterior or interior harm.
Different types of items will require certain methods of wrapping. For example, if you are shipping pottery, it is vital to wrap each piece individually with moldable void fill to ensure nothing breaks.
Never Forget to Seal the Package
Once you have taken great care to ensure the right box and cushioning have been used for the product, it's time to seal the box. The tape you use to seal your package with can make or break the successful arrival of the product inside. Paper tape and kraft tape are ideal forms of bonding adhesives and prevents packages from being tampered with. Also, they're an environmentally friendly choice that can be recycled unlike their alternative plastic forms.
Get Started Packaging with Albert Paper Products
If you want to ensure your products are properly packaged for shipment, hire the experts at Albert Paper Products. From initial concept all the way through delivery, we offer product packaging solutions to meet any cosmetic, food, candy, healthcare, and pharmaceutical requirements. Contact us at (973)-373-0330 today!