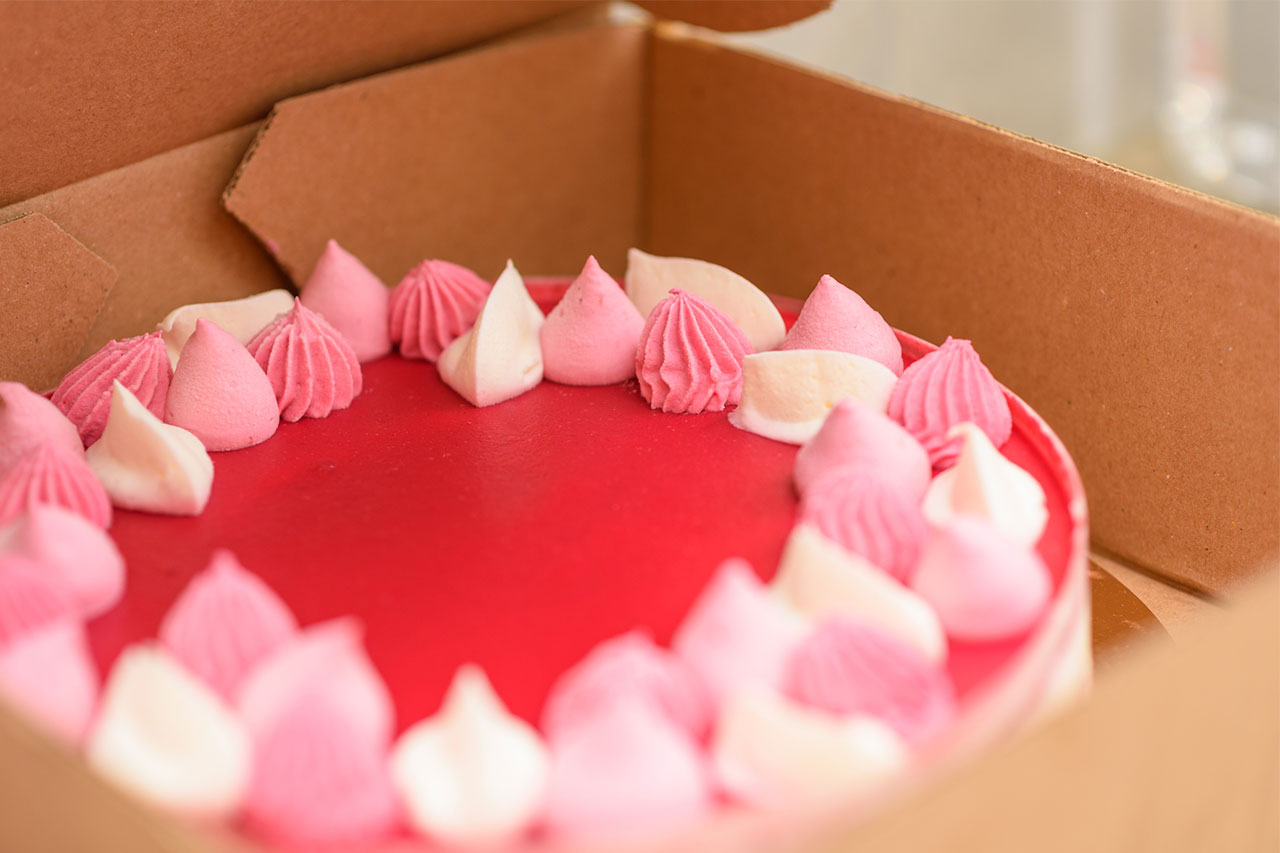 07 Sep

How to Package Baked Goods for Shipping
5 Tips on How to Package Baked Goods for Shipping
When it comes time to ship your freshly baked goods, the last thing you want is for your delicious treats to arrive in crumbs. To ensure your cookies, cakes, brownies, and more come to their destination in tip-top shape, here are five tips on how to package baked goods for shipping.
Pick the Right Packaging
As a business owner, it's vital always to select the proper packaging for your loaves of bread, muffins, bars, cakes, and cookies. Placing these items in a sturdy, airtight container and a durable corrugated box with cushioning ensures they remain intact during transport. Excellent packaging materials for baked goods include:
Base cards
Die-cut circles
Die-cut layer boards
Folding cartons
Inserts
Narrow slit rolls – printed or plain
Pads
Slip Sheets
Sleeves
U-boards
Ensure Everything is Snug
Ensuring your delicious creations are snug and secure when shipping them to their intended destination is crucial. Always cushion the package's bottom, top, and sides with proper cushioning materials so nothing will shift around during transport.
Think of Freezing the Items
Freezing baked goods, particularly cakes, goes a long way when shipping them. This helps prevent the goods from crumbling and falling apart in their container. Before sending it off for shipping, you should place the baked goods in the freezer for 12 to 24 hours. This ensures the item will stay moist and fresh upon delivery.
It's also crucial to note that dense baked goods tend to hold their shape better during shipping versus lighter baked goods like sponge cakes. If your product has detailed designs and lots of frosting on it, you should look into transporting the item yourself to ensure its safety.
Also, avoid sending products with frostings made from perishable dairy products in unrefrigerated vehicles. If the goods are not refrigerated in their respective packaging during transport, they can begin to harbor unwanted bacteria and cause foodborne illnesses. If you need to send these products by mail, use dry ice or frozen gel packs to ensure it stays cool and fresh.
Make Sure the Package is Labeled
When you bring the package to the shipping provider, ensure they know it contains perishable goods. Once the shipping provider is aware of this, they'll clearly mark the box as "PERISHABLE" and adequately label it with the shipping address. By providing the necessary shipping instructions to the provider, they'll ensure your product's safety by selecting a suitable mode of transportation.
Communicate the Arrival Date
Now that you know when the package will arrive at its intended destination, inform the customer of the arrival date. This will prepare them to be at the location when the package comes.
Create Your Baked Goods Packaging with Albert Paper Products
Need custom baked goods packaging for your brand? Package your bite-sized treats, chocolates, cookies, cakes, and more with Albert Paper Products. We're a food-safe certified manufacturing facility by FSC (Forest Stewardship Council) and SQF (Safe Quality Food Institute). Get started packaging today!