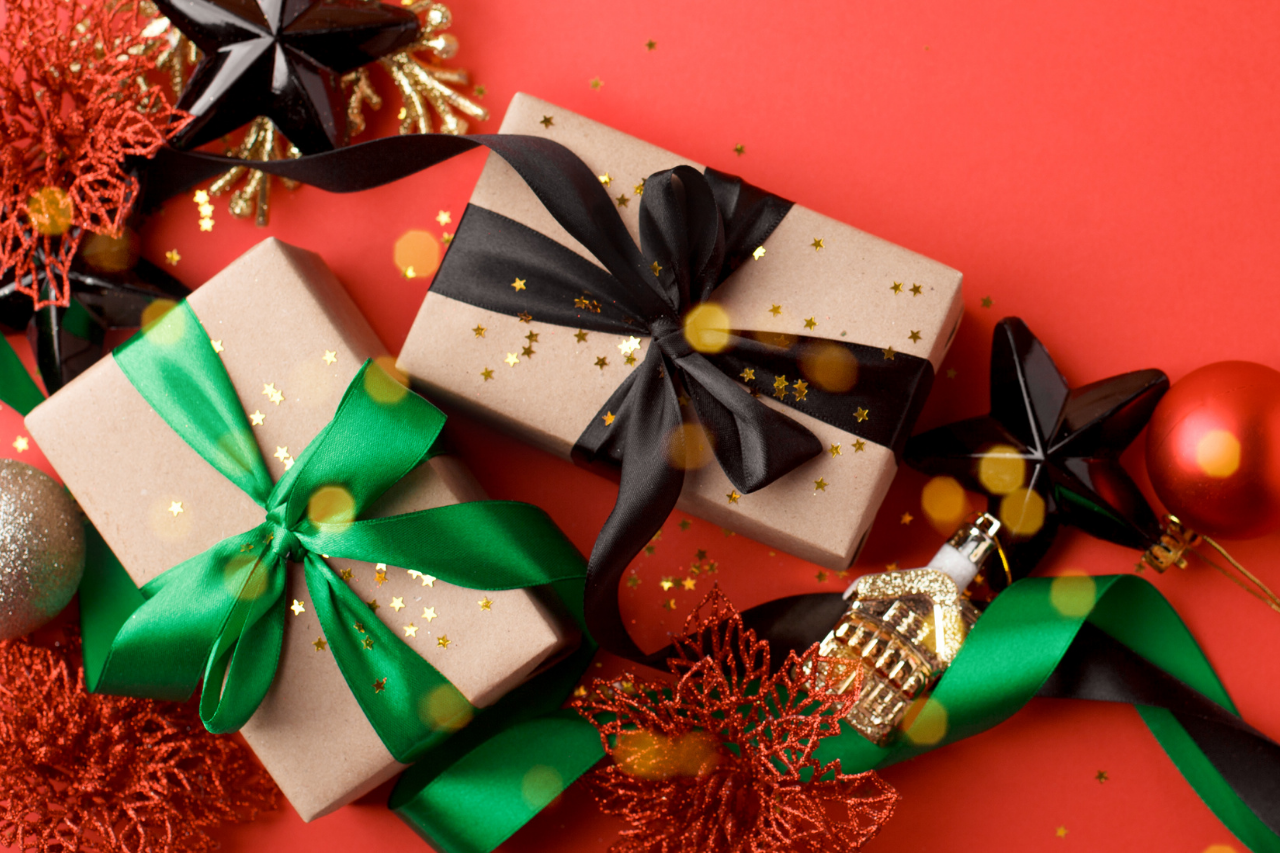 09 Nov

How Festive Holiday Boxes Deliver a Merry Brand Makeover
3 Benefits of Holiday Boxes to Celebrate the Season
Tis' the season to rethink your brand's packaging! With the holidays right around the corner, now is the time to transform your brand's product packaging into seasonally appropriate designs.
As consumers begin flocking to malls, small businesses, and e-commerce shops, many seek products with branded holiday packaging. To ensure your product packaging is festive and budget-friendly, there are many stylistic designs you can consider adding, including:
Custom-printed corrugated/paperboard boxes
Holiday-themed tissue paper & paper tape
Handwritten thank-you notes
Unique and memorable seasonal patterns
Minimalist and timeless holiday designs
Sustainable packaging materials
When your brand enhances the appearance of its products with festive packaging designs that scream holiday cheer, you'll provide the customer with a valuable experience. Even better, your brand will experience the following three benefits when you level up your holiday boxes and packaging.
Creates Happier Customers
The holiday season is all about spreading love and good cheer. When your brand creates holiday packaging that is festive to unwrap and enjoyable to look at, consumers will remember the experience long after the celebrations are over.
Strengthens Brand Recognition
During the holiday season, shoppers are exposed to many different brands and products. That's why it's vital your products are themed with holiday boxes and packaging materials. One easy way to ensure your brand's holiday boxes are remembered is to create visually appealing designs that stand out and incorporate your branding elements. This helps build brand recognition. As a result, consumers will want to take a closer look and engage with them, and hopefully, make a purchase.
Enhances Your Products  
When your holiday packaging is attractive and interactive, it enhances the desirability of your product for consumers to try. This is because it adds value to the consumer unboxing experience once they open the merry-themed box to reveal your product.
Custom Holiday Boxes and Packaging for Your Brand 
Enhance your product packaging for the holidays at Albert Paper Products. We offer custom engineered solutions and sustainable materials to meet your holiday packaging requirements. Contact us today to get started.