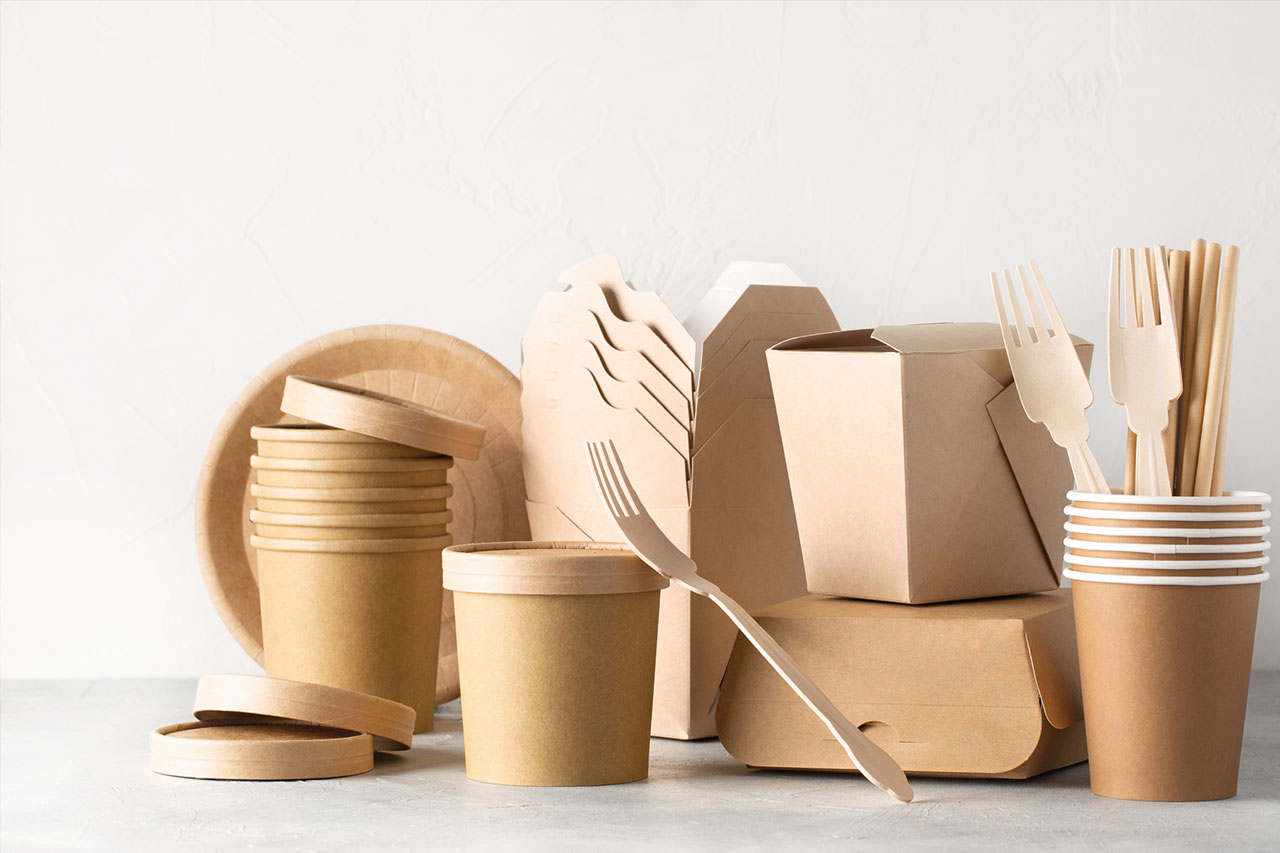 11 May

Green Sustainable Packaging: Why We Should Care
Key Reasons to Switch to Green Sustainable Packaging
In today's growing world, you often hear companies speaking about how important it is to go green, yet so few are willing to implement sustainability throughout their entire supply chain. For businesses that are selling products to consumers, it's vital they begin to utilize green sustainable packaging solutions to help protect the Earth for future generations.
According to the EPA, containers and packaging amounted to 82.2 million tons of municipal solid waste in 2018 and about one-third of an average dump within the United States is made up of packaging materials. Businesses and packaging companies can begin to combat the growing number of municipal solid waste produced by non-recyclable materials with green sustainable packaging.
What is Green Sustainable Packaging
Green sustainable packaging is the use of eco-friendly materials and manufacturing practices for the packaging of goods. This form of packaging has a small carbon footprint on energy consumption and on the planet. The packaging is created using recyclable materials that can be compostable and biodegradable.
Sustainable packaging materials that are created using alternative energy sources such as wind, and have a lower packaging content are:
Biodegradable materials such as corn starch & mushroom fibers
Recycled molded packaging
Recycled paper & plastics
Post-consumer products
3 Benefits of Green Sustainable Packaging
Clean Production of Materials
When businesses and packaging companies utilize sustainable packaging, they're able to eliminate harmful containments and chemicals that pollute waterways, soil bodies, and the atmosphere. Materials come from well-managed and certified sources and are made using renewable energy.
Reduces Material Waste
Green sustainable packaging is better for the environment as it is made from recycled materials. As a result, you're able to cut up or shred waste to be reused as packing materials. Also, it directly eliminates unnecessary materials such as plastic films and instead tasks individuals to create innovative solutions to achieve the same result. Innovative films, such as water-soluble films and edible films, dissolve completely upon contact with water and can be consumed.
Taking Care of the Forests
Sourcing paper and cardboard that is certified by the Forest Stewardship Council ensures your packaging is socially sustainable and environmentally friendly to the forests. Products that have an FSC label are made from 100% post-consumer or pre-consumer recycled materials.
Create Green Sustainable Packaging Solutions with Albert Paper Products
Is your business looking to implement green sustainable packaging for its products? Albert Paper Products is an FSC certified facility that believes in achieving the highest level of sustainability within package designs. We work closely with certified sources and mills to minimize waste, reduce costs, and limit our carbon footprint. Get started packaging with us today!