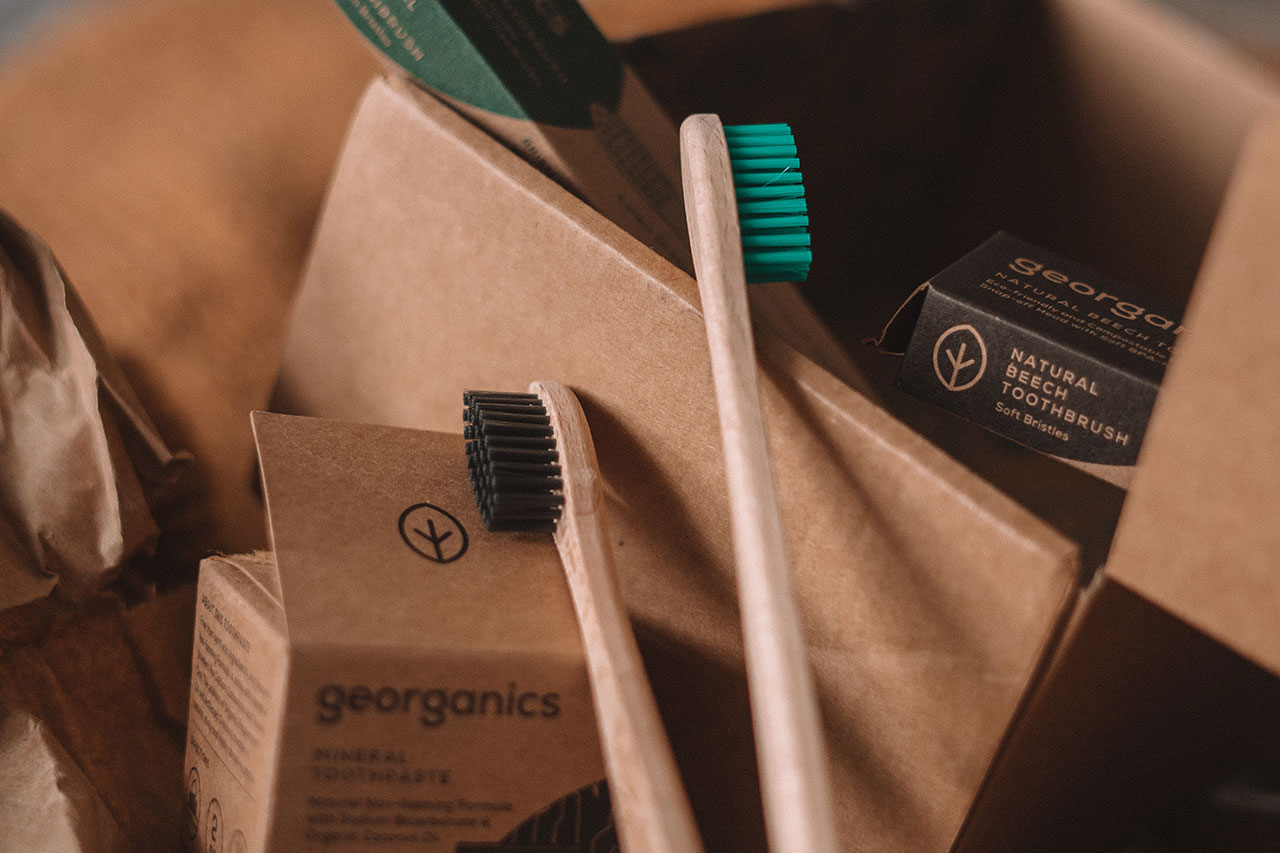 24 Aug

Go Green with Eco-Friendly Cosmetic Packaging
Advantages of Eco-Friendly Cosmetic Packaging for Your Brand & the Planet
Each day, the cosmetic industry continues to evolve with innovative products hitting the market, and consumer behaviors changing in favor of planet-friendly purchases. Beauty startups and big brands alike can take advantage of the trend for sustainability by using eco-friendly cosmetic packaging. Here are three advantages of using environmentally safe packaging for your brand.
1. Reduces Your Brands Carbon Footprint
Did you know eco-friendly cosmetic packaging can reduce your brands carbon footprint? When packaging is made from recycled materials such as paper, wood, and cardboard, the production of carbon is greatly reduced. Also, if you utilize paper materials that are FSC certified, you're helping protect valuable forests from deforestation. This sends a powerful message to consumers and shows them that you care about having a responsible supply chain.
2. Easily Recyclable or Reusable
An easy way to implement change in your cosmetic products is to make the packaging recyclable and/or reusable. Recyclable packaging reduces greenhouse emissions and saves raw materials and energy sources. Reusable packaging allows consumers to refill the cosmetic bottle, jar, or container with new product. These two forms of sustainability serve as a friendly alternative to single-use packaging, which benefits the planet.
3. Free From Harmful Toxins
While trendy and vibrant packaging may catch your eye, it's vital to make sure the packaging materials are free from harmful toxins. Plastics are the number one offender in the beauty industry and can potentially have hazardous chemicals in them that leach into products.
To ensure your beauty products are free from toxic chemicals, it's vital to partner with a trustworthy and reliable packaging supplier. They'll closely monitor their supply chain and work with certified sources and mills to ensure your package is always environmentally sustainable.
Eco-Friendly Cosmetic Packaging for Your Brand
Need sustainable packaging solutions for your cosmetic products? Albert Paper Products is an FSC certified facility who's ready to be your one-stop-shop for all your secondary and tertiary packaging requirements. Get started by contacting us today!