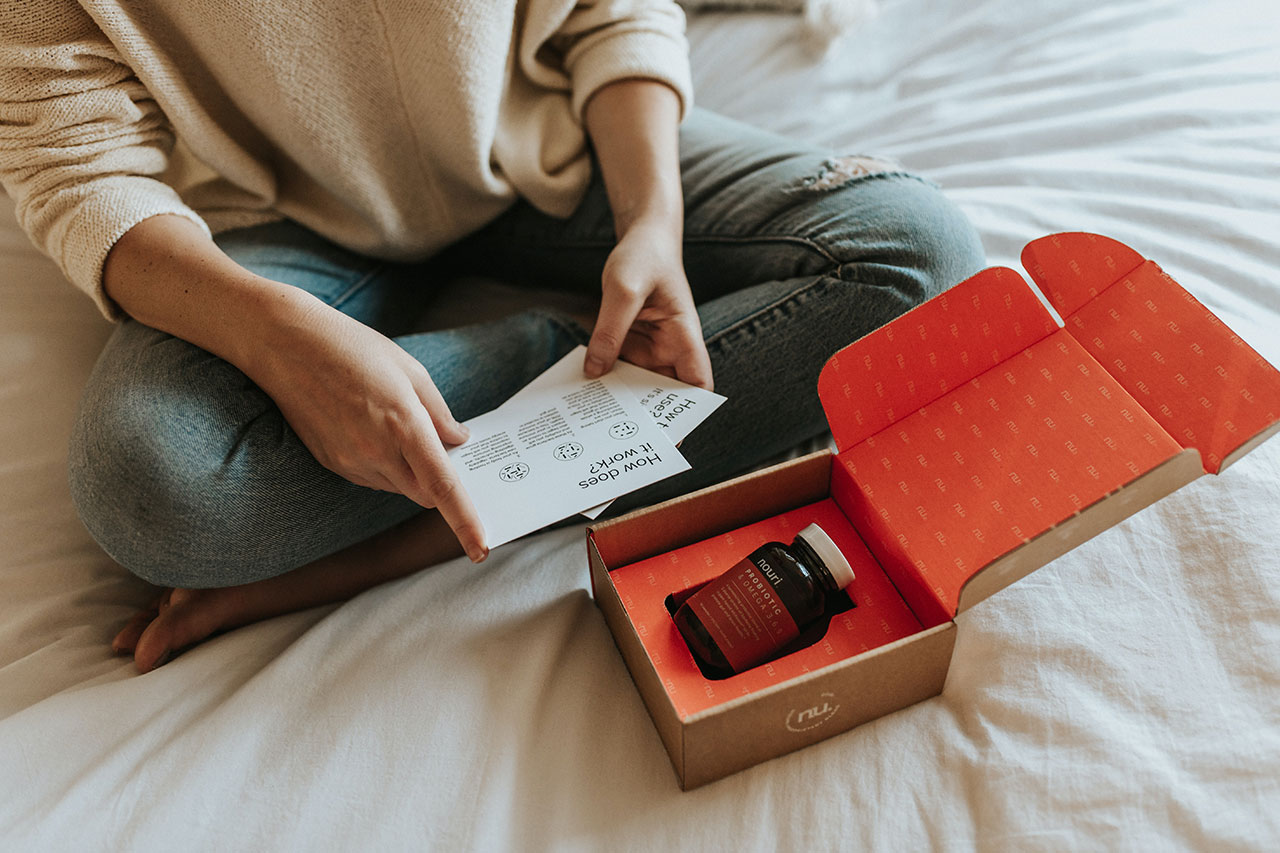 21 May

E-Commerce Packaging Strategies
3 Considerations for A Seamless E-Commerce Packaging Strategy
As of 2019, just over 80% of the population in the United States, 263 million, have made purchases through an e-commerce store. That same year, retail e-commerce sales accounted for $365.2 billion in the U.S. and are expected to grow to nearly $600 billion by 2024. With many e-commerce retailers relying solely on their online presence, rather than a traditional brick and mortar store, it's even more crucial to retain customers.
So, how can your e-commerce business keep your customers satisfied and coming back for more? Through packaging, of course! We're breaking down e-commerce packaging into the top 3 things you must consider for your operations strategy to be successful.
1. Customers: Are They Happy?
Let's take a look at two scenarios.
Customer #1—Sarah has just placed her first order off of your website. Eagerly, she receives her package. It arrives in a plain, brown box, too big for what she had ordered, and is dented. Inside is wrinkled brown paper and her products sitting at the bottom. Her excitement fades, and she doesn't give a second thought to returning to your site to make another purchase.
Customer #2—Joe has just placed his first order off of a competitor's website. Upon receiving his branded, perfectly sized, and damage-free package, he opens it to reveal more branded material, a thank you card, and his products fitting tightly inside. Before discarding the box, he snaps a picture to share with his friends. He's already thinking about what his next purchase will be from their website.
Customers want an engaging experience that will leave them satisfied with their purchase. Easily add designed boxes, colorful tissue paper, and branded packing tape are all custom packaging to ignite excitement within your customers. They will appreciate the small details and remember your brand.
2. Packaging: Do You Have Damaged Boxes or Products?
The packaging is the first physical point of contact your customer will have with your brand. If the box arrives damaged, it reflects a sense of negligence. Acing packaging performance, quality, and effectiveness are the first steps to a successful operation.
Unfortunately, you have little to no control over how a delivery service handles your shipments. Instead, focus on what you can control: how you package your products. Ensuring a snug fit will stop sliding and continued shifting during shipping, significantly decreasing the risk of product damage.
Once your package has arrived safely and unharmed to the doorstep of your customer, make sure they have an effortless time opening it. Get creative with your design and include branded materials. After all, receiving and unboxing a package is half the fun!
3. Shipping: Were Costs Higher Than Expected?
Between the labor of packaging at your facility and the arrival at your customer's door is an extremely vital step: shipping. A high shipping cost is a top turn-off for a potential customer. Package dimensions and weight, distance, and tracking and insurance are all factored into your shipping cost. Here are a few tricks you can perform to ensure your customers are getting the lowest shipping price while keeping a stellar experience.
Box dimensions and weight are really where you can save some money. By opting for lighter material and choosing a size that is only big enough to fit your products will surely cut back on the cost to ship.
You also might be able to get a better deal by exploring different carrier options. Regional carriers often perform just as well as national names, but at a reduced cost. Additionally, obtaining third-party insurance for your shipments can save you tons.
How Can I Get Started?
Smoothly running the operations of your e-commerce business is no small feat. Collaborative partnerships are essential to ensure your customers will receive a premium shopping experience. By partnering with packaging experts, such as Albert Paper Products, you can create custom designs, discover the perfect boxing materials, and work to strategizing the most cost-effective packaging and shipping strategy. Get in touch with us today to begin your rewarding e-commerce partnership!