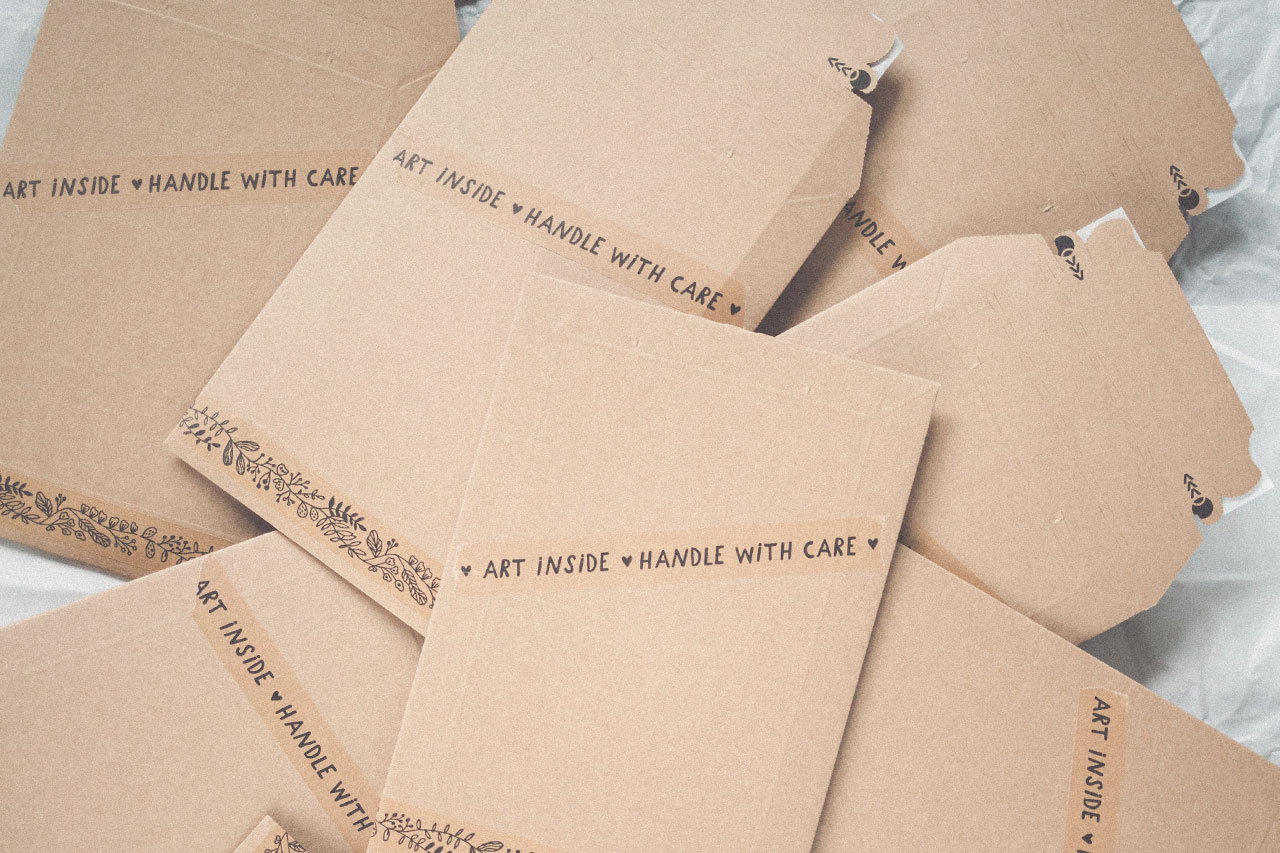 18 Jan

Common Packaging Materials to Consider
Breaking Down the Most Common Packaging Materials
Packaging plays a significant role in a product's overall design. Not only does it protect the product during shipping and handling, but it also entices the consumer to make a purchase.
To ensure your product packaging is appropriately designed, it's essential to choose the right materials. Let's look at six common packaging materials businesses can utilize to optimize their product packaging.
Micro Flute Corrugated Board
To create thick folding boxes, micro flute corrugated board is best. This material is durable, light, and can easily be stacked. It's perfect for businesses looking for high-quality material to print their features and designs on. Cosmetic companies can also use this material to create cosmetic liners.
Corrugated Flutes
Corrugated flutes are designed to make the corrugated board strong, durable, and able to withstand being stacked perpendicular to the floor. Depending on your product, you can optimize your package by adjusting the thickness and strength of the flute. This ensures there is an extra layer of protection and support.
Flutes are divided into six profiles and are designated by a letter.
A Flute is the thickest flute available and is perfect for businesses seeking extra protection and cushion absorption for their packaging. Since there is a large amount of space between the flutes, it's less smooth and not ideal for printing.
B Flute is commonly used to create shipping boxes like mailers, thanks to its durability. Businesses can easily have their designs printed on it since the flutes are shorter and the surface is smoother.
C Flute is the second thickest flute. It's the most common corrugated flute for regular slotted container boxes and is very durable and strong.
D Flute is a thinner option than B flute and C flute and is not commonly used.
E Flute is ideal for businesses seeking an easy-to-fold corrugated material with crush resistance and strength. You would not find this type of material used in shipping boxes.
F Flute is very thin and often considered a "micro-flute." It's ideal for small retail packaging.
KraftPak
KraftPak is an excellent and highly versatile material that is used to create various types of packaging, such as packers and sleeves. It offers exceptional strength, durability, moisture resistance, and product uniformity. Many industries can use this unbleached and uncoated virgin paperboard material for their product packaging, including beauty, health, food & beverage, and more.
Tan Bending or Plain Chip
Tan bending or plain chip is made from 100% recycled materials and is uncoated. It's ideal to use when protection and containment are critical to the package design of a folding carton or mailer. Businesses can print simple designs on the material's smooth and clean surface.
Solid Bleached Sulphate
Solid bleached sulphate is a material that contains 100% virgin fibers and is colored white. Its medium density board and smooth inner and outer coating make it ideal for retail businesses in food, health, and beauty to hot foil stamp or emboss.
Clay Coated News or Kraft Back
Clay coated news or kraft back is made from a high percentage of recycled materials. This material is white on one side and gray or brown on the others. As a result, businesses can use it to print vibrant graphics. You'll commonly find this material being used in cereal boxes and other packaging where strength isn't the main priority.
Create Custom Packaging at Albert Paper Products
Let Albert Paper Products be your one-stop-shop for all your secondary & tertiary packaging needs. We offer a range of folder carton and corrugated box styles for Cosmetics, Grooming Products, Baked Goods, Candy, Snacks, and more.
Contact us today at (973)-373-0330 to get started on your brand's custom-tailored premium packaging.