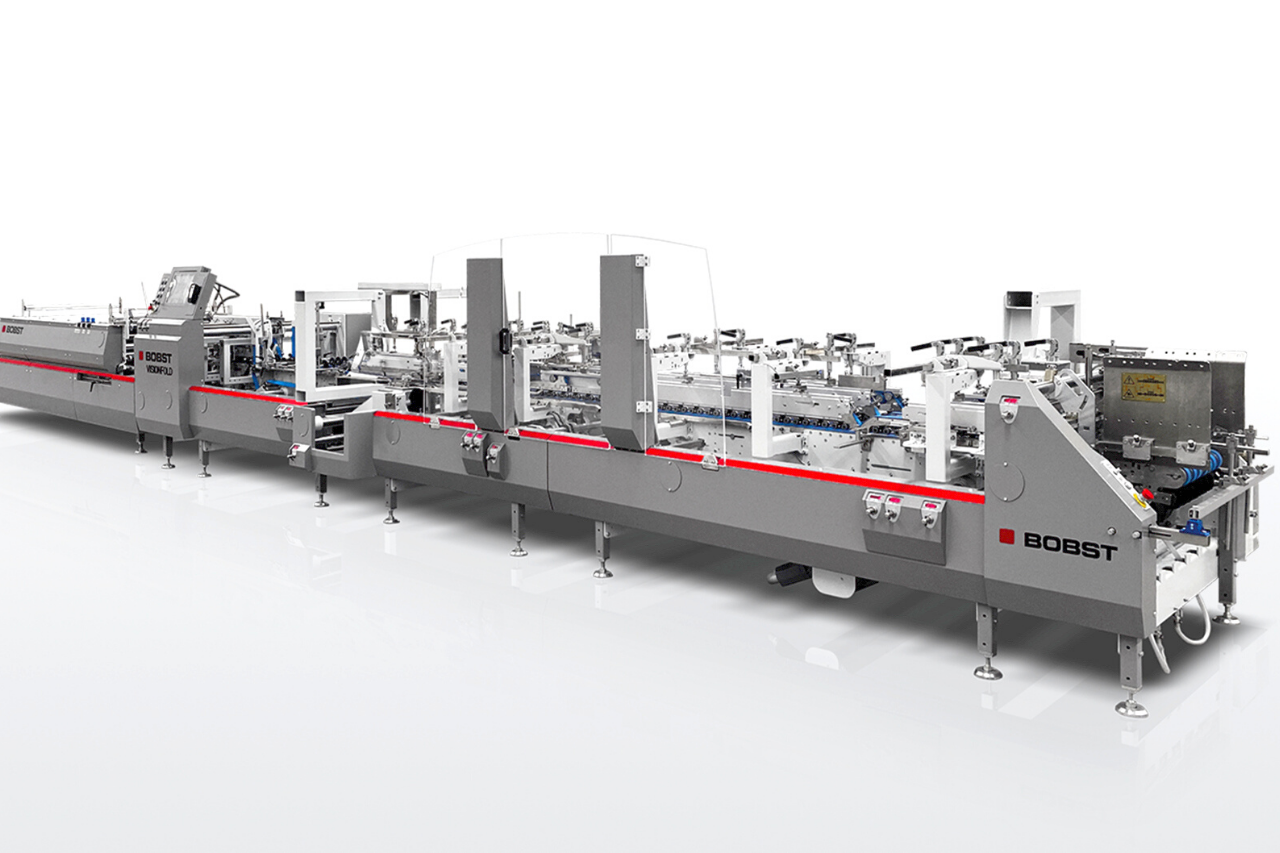 08 Feb

BOBST Visionfold Folder Gluer [Our New Machinery for 2022]
Albert Paper Products Adds BOBST Visionfold to Manufacturing Arsenal
Albert Paper Products is excited to announce the newest addition to our manufacturing arsenal: a second BOBST Visionfold 80/110 Folder Gluer! We're thrilled to add this durable and cost-efficient machine to work alongside our BOBST Visionfold 110 Folder Gluer purchased in 2019. In the last four years, the company has added seven new robust and performance machines, which include:
BOBST Visionfold 80/110 Folder Gluer
BOBST Visionfold 110 Folder Gluer
BOBST 102 Die Cutter
BOBST 102E Die Cutter
Gonderflex Web Fed High-Speed Die Cutter
Slitter Rewinder
Bailer and Polar Guillotine
With our strong arsenal of packaging machinery, we've once again risen to the occasion and established ourselves as one of the leading U.S. manufacturers and converters of folding cartons, chip packers, and specialty folding boxes.
About the Visionfold 80/110
The Visionfold 80/110 is an efficient and high-speed machine that glues straight line, auto bottom, and 4 & 6 cornered multi-fold boxes and comes with an extra folding section. It also glues paperboard and micro-flute cartons, inserts, sleeves, and U-board packaging. This increases our capacity and productivity in the finish department, allowing us to continue to meet the growing requirements of the cosmetic, personal care, pharmaceutical, food, and candy industries.
How It Benefits Clients
Quicker Load Times
Lower Pricing
Enhanced Capabilities
Excellent Quality
Reduced Waste = Reduced Footprint
More Exciting Announcements for 2022
With the new machinery purchases over the past three years, Albert Paper Products is continuing to establish itself as one of the premier packaging companies in the U.S., but our work doesn't stop here. We have an additional exciting announcement—we're expanding our corrugated portfolio!
In 2022, we are continuing to improve our corrugated shipper and e-commerce productivity. This will allow us to keep up with the increasing growth and competitiveness of the marketplace.
Get Started Packaging with Albert Paper Products
If you're in need of folding cartons, chip packers, or any specialty folding box, get started packaging with Albert Paper Products today! Contact us online or by calling 973-373-0330.