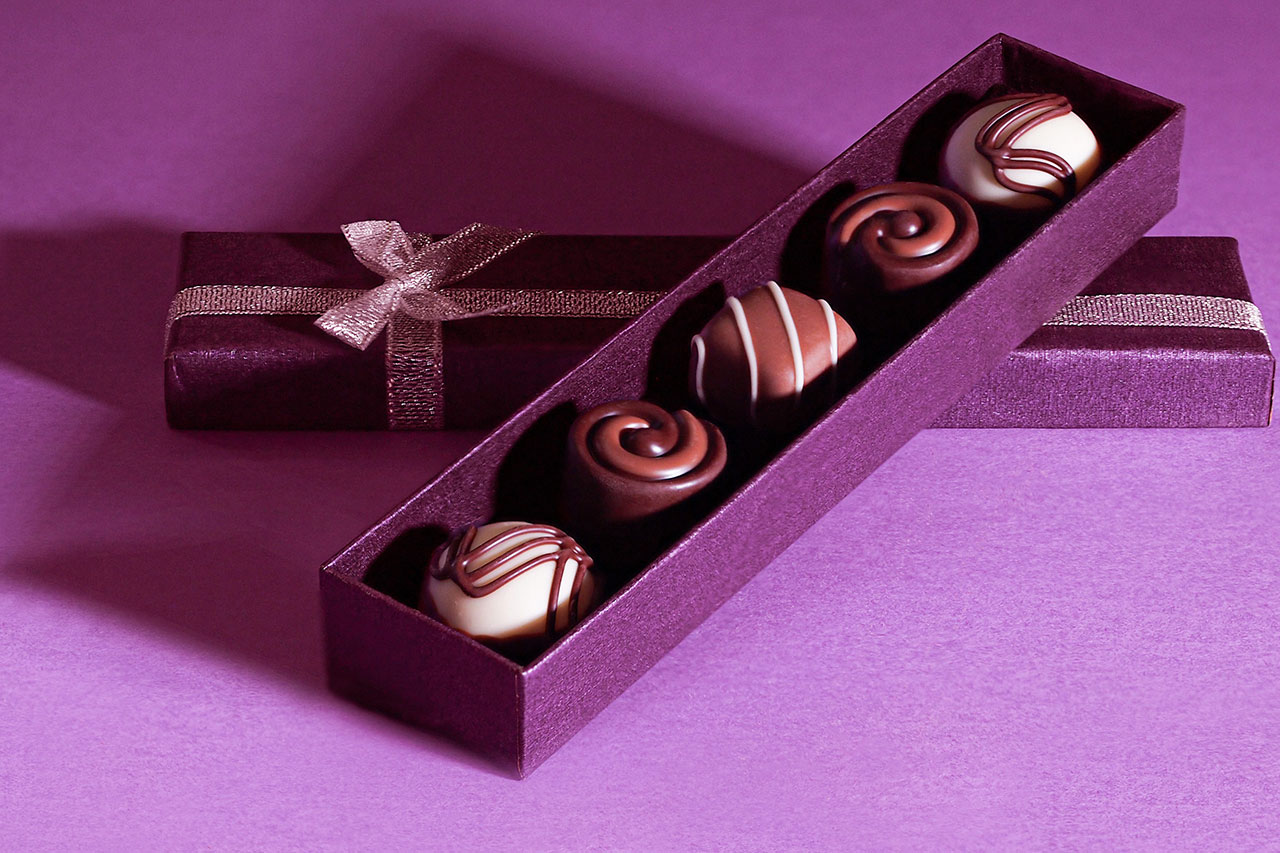 05 Oct

Best Confectionery Packaging Solutions for Your Candy Brand 
4 Confectionery Packaging Designs You Need to Use
Looking for creative ways to package your chocolate treats and candy delights? Albert Paper Products is here to help your brand's confectionery packaging leave a sweet impression. Here are four packaging tips you should always consider when designing your products' box, wrapper, and bag.
Conveniency
When designing confectionery packaging, it's vital to take into consideration how convenient the package is to open, eat from, carry, reseal, and discard of. Customers will be more attracted to purchasing candy boxes and bags that offer these traits as confectionery treats are most often eaten on the go.
Eco-Friendly
Like any packaging, confectionery packaging should be made from eco-friendly materials. Types of sustainable packaging materials that work great for candies include:
Corrugated boxes
Paperboard boxes
Compost-able wrappers
Reusable containers
Easy to Transfer
The last thing you want is for your candy packaging to be difficult to carry. Ensure your candy packaging designs are lightweight, unbreakable, and flexible so they can be easily transferred from one place to another.
Bulk Boxes
If you're selling candy wholesale, you'll need bulk confectionery packaging. Corrugated cardboard boxes are the best option to use as they are durable and will prevent your candies from breaking during transport and handling. Also, you can create cardboard or paperboard bulk candy displays that can be placed in stores.
Partner with Albert Paper Products for Confectionery Packaging
Need custom confectionery packaging? Albert Paper Products is a leading cardboard and paperboard manufacturer for the candy industry. We can custom make everything from base cards, inserts, and pads to sleeves and corrugated boxes. Contact us today to learn how we can help your confectionery treats stand out: (973) 373-0330.