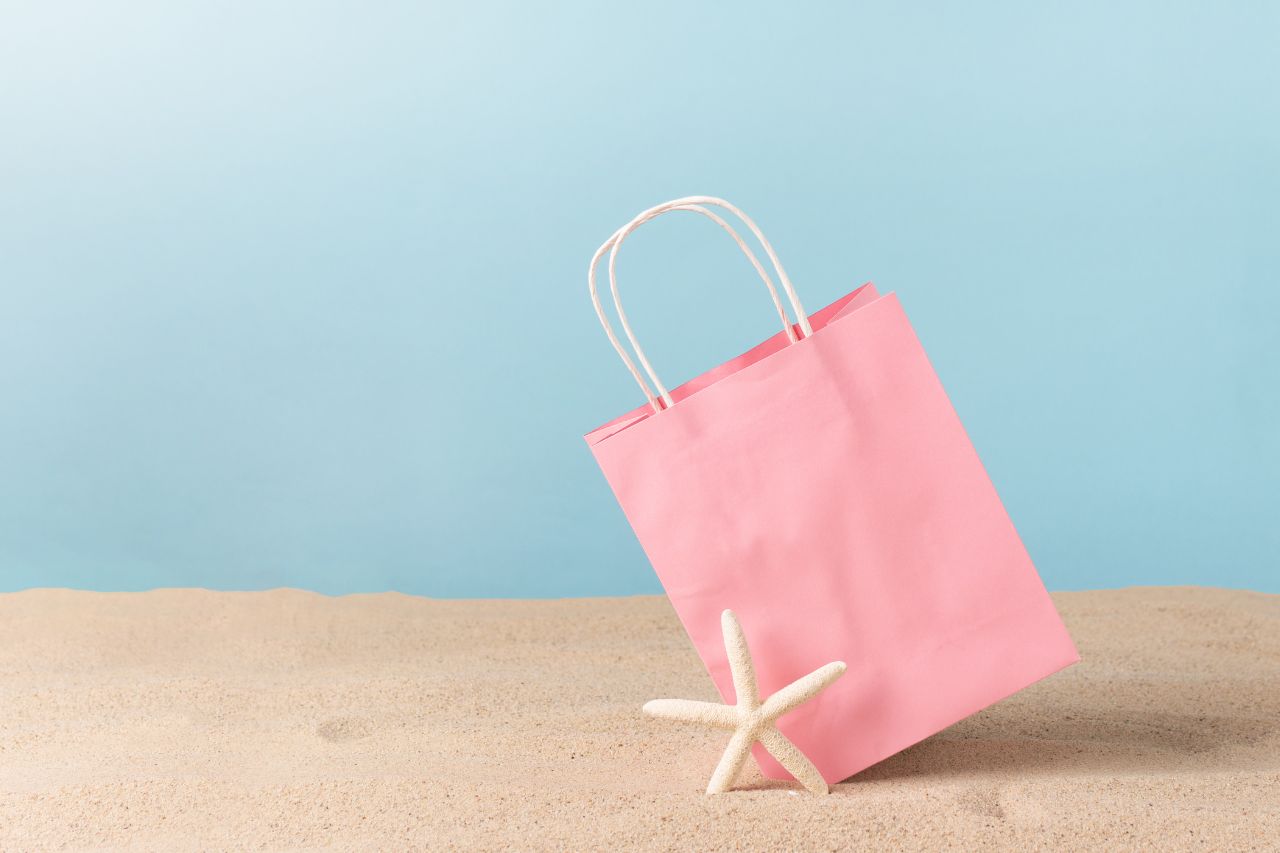 25 Jul

5 Summer Package Ideas that Make a Splash
Refresh Your Brand with These Creative Summer Package Ideas
Since the summer season is in full swing, it's an excellent time to refresh your brand's packaging and give your products a fresh new look. At Albert Paper Products, we understand the importance of standing out in a crowded marketplace. In this post, we'll share our top creative summer packaging ideas to help you refresh your brand and attract new customers. Start thinking about how you can revive your brand's packaging to capture the spirit of the season. From using bright colors to incorporating seasonal flavors, these five ideas will help you create packaging that is both eye-catching and memorable.
5 Ideas That Bring the Heat to Your Packaging
1) Use Bright Colors:
Summer is all about fun in the sun, and your packaging should reflect that. Consider using bright colors that evoke feelings of warmth, energy, and excitement. Think about using vibrant shades of pink, yellow, orange, or green to grab attention on store shelves.
2) Add Graphics and Patterns:
Adding graphics and patterns to your packaging is an excellent way to make your products stand out. Add summer-themed graphics such as sunshine, beach scenes, palm trees, or flowers. You can also experiment with patterns such as stripes, polka dots, or geometric shapes to add interest to your packaging.
3) Try Unique Shapes:
Unconventional shapes can make your packaging more eye-catching and memorable. Consider experimenting with unique shapes such as hexagons, triangles, or even custom shapes that are specific to your brand. Not only will this give your products a distinctive look, but it also makes them easier to stack and store.
4) Use Eco-Friendly Materials:
Consumers are increasingly concerned about the environment, and using eco-friendly materials can help your products stand out. Consider using eco-friendly materials such as recycled paper, biodegradable packaging, or reusable containers. Not only are these materials better for the environment, but they also appeal to consumers who want to make sustainable choices.
5) Incorporate Seasonal Flavors:
Summer is a time for refreshing, fruity flavors. Consider incorporating seasonal flavors such as watermelon, citrus, or berries into your packaging design. This will not only make your products more appealing to consumers, but it will also help them associate your brand with the summer season.
Turn Up the Heat with Albert Paper Products
Refreshing your brand's packaging for the summer season is an excellent way to attract new customers and stand out in a crowded marketplace. By using bright colors, adding graphics and patterns, trying unique shapes, using eco-friendly materials, and incorporating seasonal flavors, you can create packaging that is both eye-catching and memorable. At Albert Paper Products, we offer a wide range of packaging materials to help you bring your creative summer packaging ideas to life. Contact us today to learn more!